The IMF has recently released its Global Financial Stability report. Two figures inspired two questions from me.
Consider first Figure 1.13: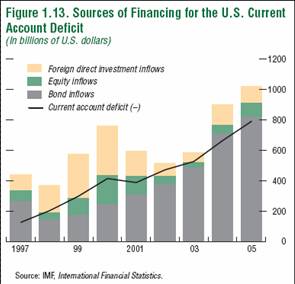 Figure 1.13 from IMF Global Financial Stability report.
My query is why — if the reason for the United States is the extraordinary trend growth prospects vis a vis other countries — so much of the lending to the US takes the form of debt securities rather than FDI and equity. Could it be that most of the lending is coming from other central banks and quasi-state entities, rather than private actors seeking to obtain the highest return?
Figure 1.14 shows that recent financing of the deficit that is coming in the form debt securities is increasingly in the form of corporate securities.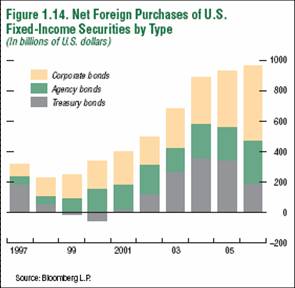 Figure 1.14 from IMF Global Financial Stability report.
This is somewhat surprising to those accustomed to thinking about central banks and other quasi-state entities, but the IMF report provides some conjecture:
Among the several factors cited as supporting
the growth of fixed-income inflows to the
United States, perhaps the most widely discussed
is the accumulation of official foreign exchange
reserves by foreign central banks, associated
in some cases with efforts to limit appreciation
against the dollar. In addition, the recycling
of petrodollars—often through private sector
intermediaries—has contributed to demand
for U.S. fixed-income instruments. To some
extent, bond purchases by the official sector
may be insulated from market forces. However,
the official sector, like the private sector, has
become more sensitive to implicit interest rate
differentials, in many cases weighing the cost of
issuing domestic debt against the yield earned
on foreign reserves (IMF, 2006b, Annex 1.4). At
the same time, private sector demand for U.S.
fixed-income instruments has also risen.
Increased private sector appetite for these
securities may be attributable at least in part to
global financial integration and—closely associated
with this—a decline in asset home bias. As
will be discussed in Chapter II, a combination of
conditions has worked to ease the flow of capital
across borders. In such circumstances, there
should be an increase in substitutability between
foreign and domestic assets. Accordingly, in
a world of large current account imbalances,
changes in relative interest rates or in other conditions
that might once have had only a muted
impact internationally could lead to sharp
changes in capital flows or exchange rates.
Greater responsiveness to yields on the part
of investors into U.S. bond markets is seen, to
some extent, in the types of fixed-income assets
that they select. Since 2004, a growing share of
purchases by foreigners—including by the offi-
cial sector—has been in agency and corporate
bonds (Figure 1.14). These categories include mortgage-backed securities (MBS) as well as a
host of complex financial products, such as collateralized
debt obligations (CDOs), constructed
from the bonds.
This leads me to a second question. How does the increasing dependence upon bond inflows — even if sourced from the official sector and quasi-state entities — inform our thoughts on how the adjustment to a smaller current account deficit? Some answers come from Freund and Warnock's careful examination of 26 current account reversals in developed economies over the 1980-2003 period:
"…Deficits associated with greater bond
inflows do appear to be followed by larger increases in interest rates — perhaps because the bond inflows kept interest rates abnormally low — and a sharper decrease in equity prices."
Freund and Warnock conjecture that the finding of no impact on the extent of exchange rates and the pace of current account reversals from the many factors examined — including net and gross bond iflows — is due to the following:
"…if the financial system is adept at intermediating, the form of the inflow should not matter; the system will find the best use for the funds, whether they enter the country as direct investment or short-term bond flows.

The evidence we present suggests the latter case. We find no evidence that the
type of financing impacts the outcome for GDP growth or exchange rates. Deficits
associated with larger bond inflows are associated with larger subsequent increases in
short-term interest rates and a greater decrease in equity prices. This is consistent with the
empirical evidence in Sack, Warnock, and Warnock (2005), who show that the cessation
of large bond inflows can lead to a substantial increase in interest rates (which,
presumably, could also lead to a sharper decrease in equity prices).
Now one caveat is that of the 26 episodes examined, only one pertains to the United States; a second caveat is that the past may not be a good guide to the future — although it's the best we have (macroeconometric models rely on historical data for estimates, and even calibrated models require guesses about underlying parameters based upon historical data). Personally, my view is less sanguine than that presented in the paper, but if the Freund-Warnock results extend to the current US process of adjustment, we should expect the impact to show up in bond and equity markets, with less noticeable effects appearing in GDP and the exchange rate. It will be interesting to see if the increased sensitivity of bond capital flows to interest rates remarked upon in the IMF report further heightens the interest rate effects — especially if the adjustment takes place against a backdrop of financial turmoil in US capital markets (e.g., subprime market collapse).
Technorati Tags: href="http://www.technorati.com/tags/capital+flows">capital flows,
current account,
interest rates,
equity prices