From the minutes of the most recent meeting of the Federal Open Market Committee:
Total PCE inflation was projected to moderate from its current elevated level to between 1-1/2 percent and 2 percent in 2010, although participants stressed that this expected moderation was dependent on food and energy prices flattening out and critically on inflation expectations remaining reasonably well anchored.
Elsewhere in the news, the latest Michigan/Reuters survey reports that the median U.S. consumer is expecting prices to rise by 5.2% over the next year. That's the highest reported 12-month expected inflation rate since 1982.
Median expected price change next 12 months, from the University of Michigan Survey of Consumers. Data source: FRED and
MarcketWatch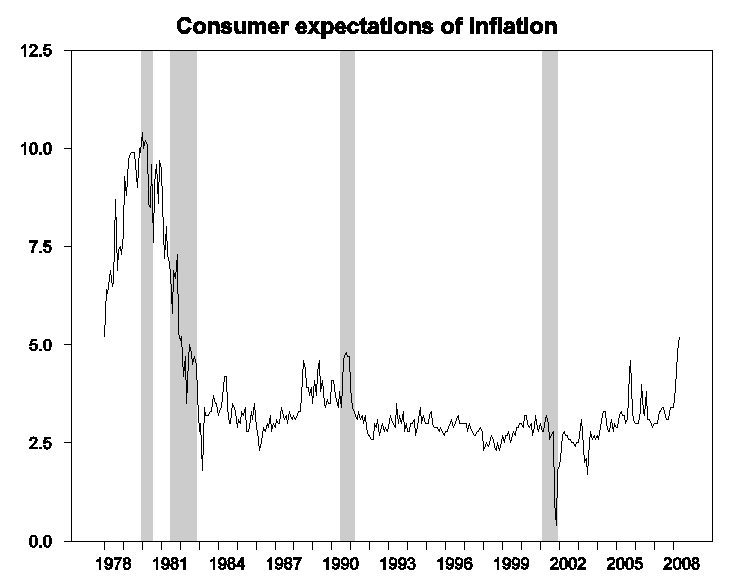 And here's what U.S. retail gasoline prices have done in the 30 days since the FOMC meeting quoted above:
---
Technorati Tags: macroeconomics,
Federal Reserve,
economics,
inflation