The CBO released its Economic Outlook today. Here's its projection of the output gap, under current law.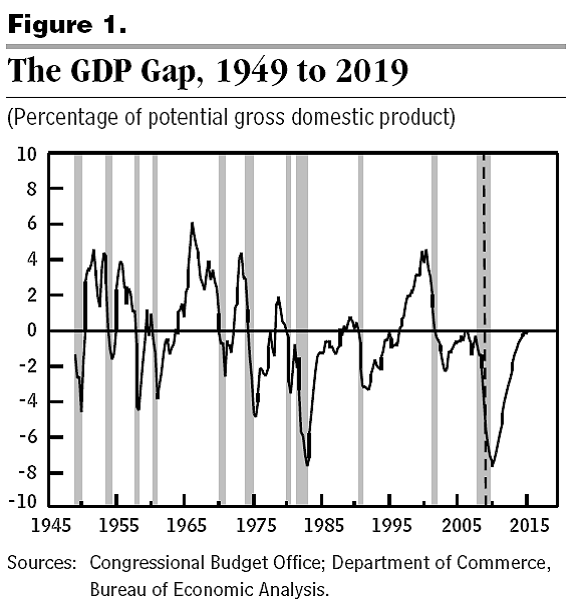 Source: CBO, The Economic Outlook, 7 January 2008.

This forecast differs from the output gap projections shown in my previous posts [1], [2], in that it conditions upon current law. The forecasts from the WSJ survey (and SPF) embody differing estimates of the size of the stimulus package.
Note that the projection implies that — in the absence of further action — the size of the output gap will be comparable to that of the early 1980′s. The output gap is more persistent than that of the 1980′s, implying a larger cumulative output loss. Hence, the projected recession will also be quite long, as the trough is projected for 2009Q3. The peak-to-trough period from 2007Q4 to 2009Q3 is seven quarters, and would constitute the longest recession since the Great Depression (1929Q3-1933Q1) (see NBER).
Update: 9:20pm Pacific Oops, I was scooped by Paul Krugman.