Chapter 3 of the IMF's World Economic Outlook has a great summary figure: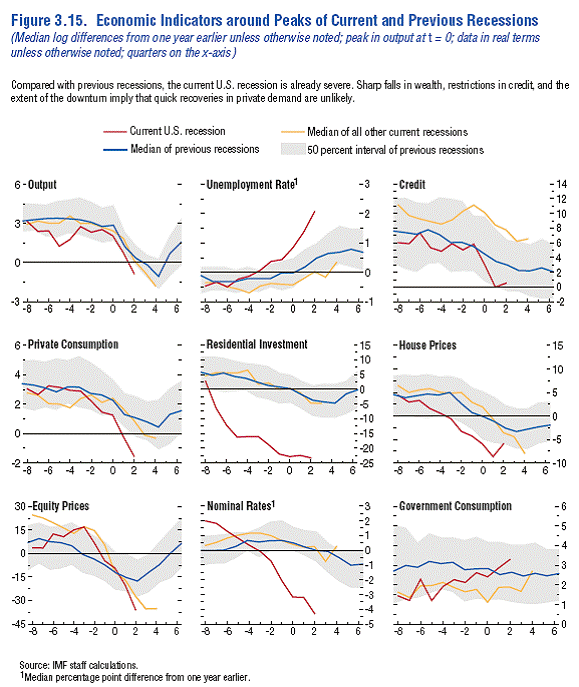 The chapter documents the stylized facts that (1) recessions are longer and deeper when associated with financial crises, and (2) recessions are longer and deeper when the downturns are synchronized with recessions abroad. And those two points are why this otherwise reasonable — and representative (but not from the IMF) — prognostication from 15 months ago proved so wrong:

We know this for sure: It could be a lot worse, recessions used to last almost two years during the 1854-1919 period, and 1.5 years in the 1919-1945 period. Since WWII, the average recession lasted 10 months, and the last two recessions (1990-1991 and 2001) lasted only 8 months. With the support of a booming world economy, we could expect a short and shallow 2008 recession, IF it happens. If futures trading is correct, there's a 29% of NOT having a recession, so don't give up hope.

Source: a blog posting from January 2008.