Or, what would happen if we "Let Bush Be Bush". Recall the 2001 and 2003 tax cuts were written to expire, for the most part, in FY2011. The impact of extending those cuts (along with some others) is strikingly depicted in this Figure from the Center for Budget and Policy Priorities (h/t Brad Delong).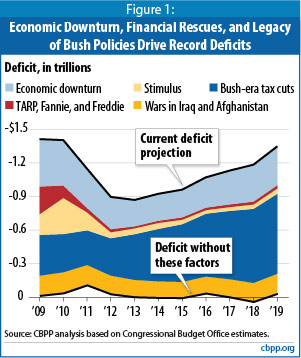 Figure 1 from Ruffing and Horney, CBPP, Dec. 16, 2009.

Ruffing and Horney describe the method of calculation of the "Bush-era tax cuts" portion thus:
Through 2011, the estimated impacts come from adding up past estimates of all changes in tax laws — chiefly the Economic Growth and Tax Relief Reconciliation Act of 2001 (EGTRRA), the Jobs and Growth Tax Relief Reconciliation Act of 2003 (JGTRRA), the 2008 stimulus package, and a series of annual AMT patches — enacted since 2001. Those estimates were based on the economic and technical assumptions used when CBO and the Joint Committee on Taxation (JCT) originally "scored" the legislation, but the numbers would not change materially using up-to-date assumptions. Most of the Bush tax cuts expire after December 2010 (partway through fiscal 2011). We added the cost of extending them, along with continuing AMT relief, from estimates prepared by CBO and JCT.[14] We did not assume extension of the temporary tax provisions enacted in ARRA. Together, the tax cuts account for $3.4 trillion of the deficits over the 2009-2019 period. Finally, we added the extra debt-service costs caused by the Bush-era tax cuts, amounting to $1.9 trillion over the period and an astonishing $350 billion in 2019 alone.
The CBPP article amalgamates several sets of tax provisions. Seeing the impact of extending individual provisions can be seen in this excerpt from Table 1-5 of the CBO's recent Budget and Economic Outlook (Jan. 26, 2010).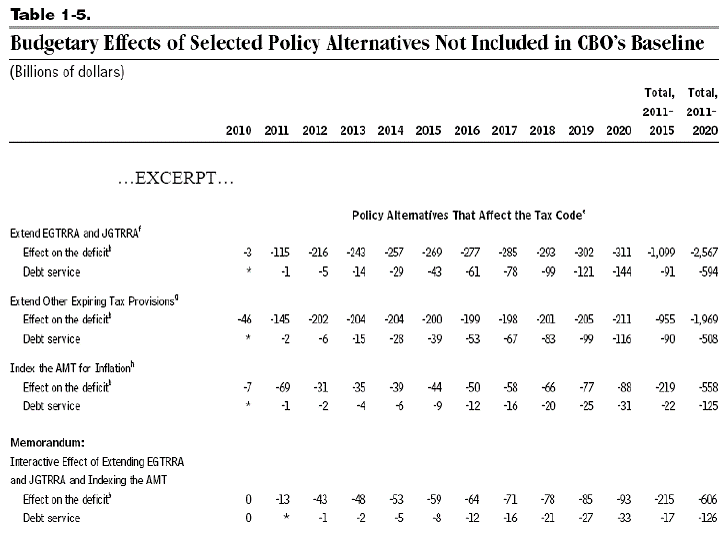 Excerpt of
Table 1-5
from
CBO's recent Budget and Economic Outlook (Jan. 26, 2010).
One can also see these numbers graphically in a nifty little interactive facility the CBO has put up here. Below, I've shown a snapshot of the CBO baseline deficit (black) and what happens when EGTRRA and JGTRRA are extended.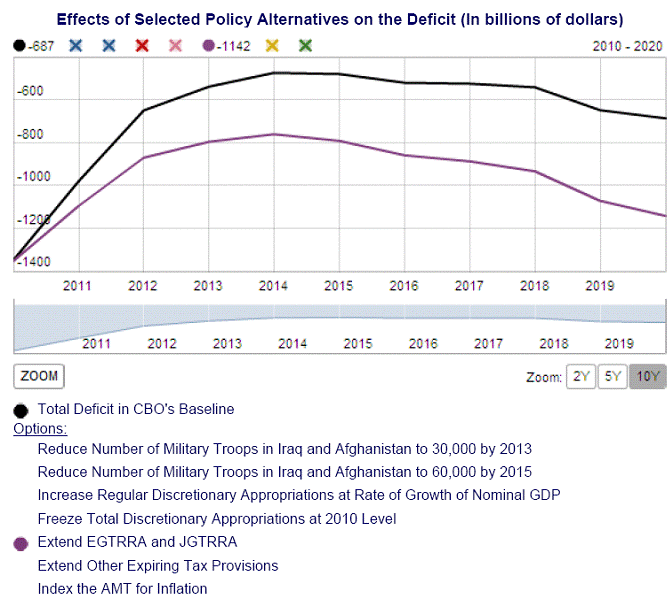 Snapshot of
Interactive Graph
, with CBO baseline (black) and EGTRRA and JGTRRA extended (purple).
Note that the President's Budget does propose allowing the tax cuts on upper income households to lapse; the estimated increase in revenues shown in Table S-8 (page 164) of the Budget. The addition of revenues is estimated at $41.4 billion in FY2011, and $137.4 billion in FY2020.