Here is a summary graph of the state of the US motor vehicle industry, as indicated in the last GDP release.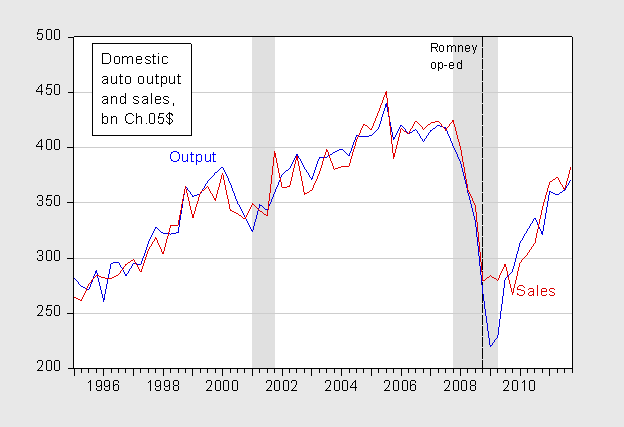 Figure 1: US motor vehicle output (blue) and sales (red), in bn. Ch.05$. Dashed line at 2008Q4 (November 2008). NBER defined recession dates shaded gray. Source: BEA, Table 7.2.6U. Real Motor Vehicle Output, January 30, 2012 release, and NBER.

Link to Mitt Romney, "Let Detroit Go Bankrupt," NYT November 18, 2008.