The Chinn-Ito KAOPEN index — a measure of de jure financial openness — has just been updated to 2010 (site here). The results show some slight retrenchment in recent years, particularly in LDCs and emerging markets, as shown in Figure 1.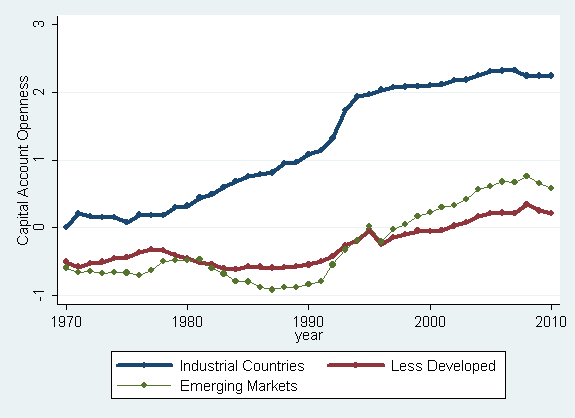 Figure 1: Evolution of KAOPEN for Different Income Groups. Source: Chinn-Ito.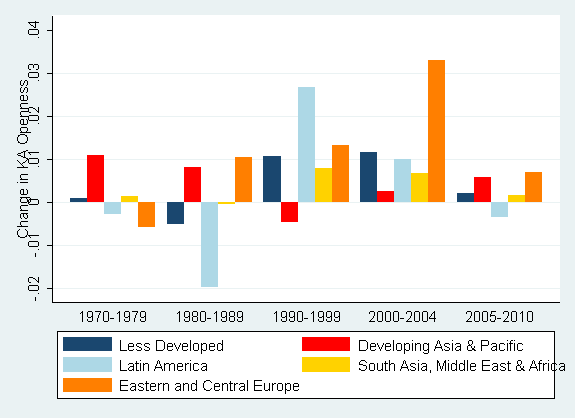 Figure 2: Change in KAOPEN among geographical groups of developing countries. Note: The change in KAOPEN is shown as the change in the normalized KAOPEN (max=1.00). Source: Chinn-Ito.
This index was discussed previously in this post. It's been used in various studies, including the 2009 World Development Report.
A recent article by Dennis Quinn, Martin Schindler and A Maria Toyoda compares the various extant financial openness indices.