From Boston.com:
On a conference call with reporters, Romney advisers ripped the study — conducted by the Tax Policy Center, a joint venture of the Brookings Institution and the Urban Institute — as "biased" and "a joke."
"The study doesn't take into account important aspects of Governor Romney's plan, which will have a positive, pro-growth impact on the economy," senior adviser Eric Fehrnstrom said.
Kevin Hassett, an economic adviser, contended Romney's plan to lower income tax rates for people at all income levels would boost the nation's economic growth by about 1 percentage point per year.
The Tax Policy Center study is here, summary here. (To be correct, the Tax Policy Center is actually joint Brookings-Urban Institute operation, as opposed to joint Brookings-Tax Policy Center operation, as the Romney team incorrectly identified it.)
The distribution of benefits and burdens from the Romney plan, assessed by TPC, is summarized by this figure. [By the way, this graph is the best-case-scenario for the Romney plan, insofar as it assumes base broadening even though Governor Romney has refused to publicly specify which tax expenditures he would eliminate [0]]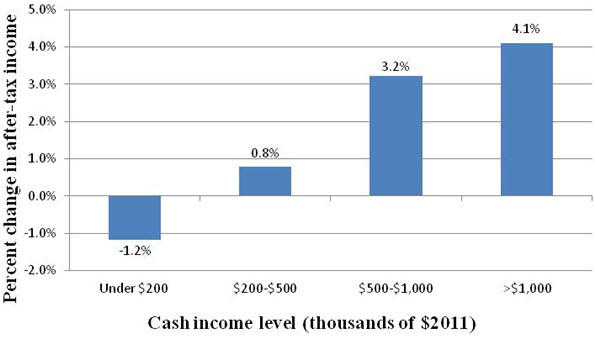 Figure 3, Tax Plan Assuming Revenue Neutrality through Base Broadening, from TPC.
Readers can make their own judgments by reading the document. On the other hand, one can assess this specific critique by referring to Dr. Hassett's earlier works, including (from 2000) Dow, 36,000. (As of 2pm Eastern time, Dr. Hassett was only 23,197 points off on his prediction.)
Strangely, the Tax Policy Center's analyses were earlier lauded by Governor Romney. [1] So apparently, he was for TPC before he was against TPC.
For earlier analyses, from TPC and CFRB, see here, and from CBPP and Baseline Scenario here.