Crowding Out Watch, Continued
The end of the semester has arrived, and as I prepared my last lecture, I checked to see how the government deficits had impacted yields. Real yields were pretty much as they were when the semester began in January.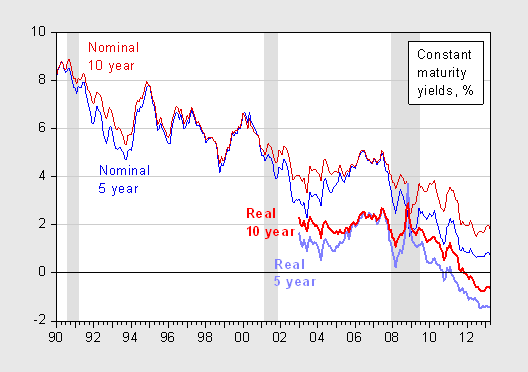 Figure 1: TIPS 10 year constant maturity yield (bold red), TIPS 5 year constant maturity (bold blue), nominal 10 year constant maturity (dark red), and nominal 5 year constant maturity (dark blue). NBER defined recession dates shaded gray. Source: St. Louis Fed FRED and NBER.
Here's the yield curve as of 7 May: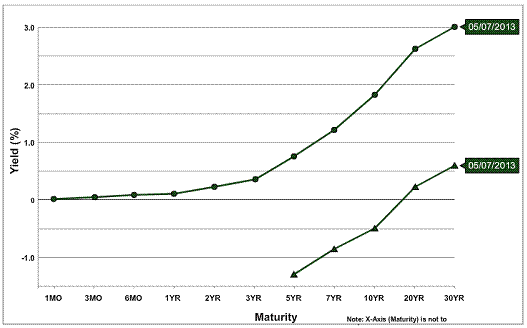 Figure 2: Nominal Treasury yield curve (circles), and real Treasury yield curve (triangle). Source: US Treasury.
I was going to compare the 7 May yield curve against the 23 January yield curve (when the semester began), but they were so similar, it was pointless. Market indicators suggest negative real short term rates for the next ten years.