The third release of 2013Q1 GDP suggests even more tepid growth than originally thought. Government spending at all levels, state/local, and both Federal defense and nondefense, is deducting from growth (in contrast to the previous two recoveries).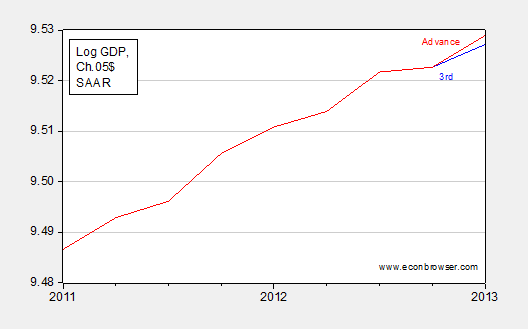 Figure 1: Log real GDP, Ch.2005$, SAAR, Advance release (red), third release (blue). Source: BEA.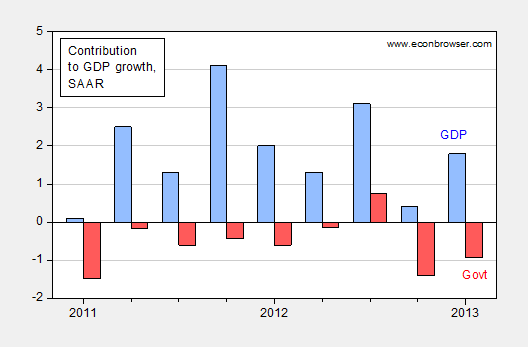 Figure 2: Real GDP growth (blue bar) and contribution of government spending on goods and services (red bar), SAAR, in ppts. Source: BEA.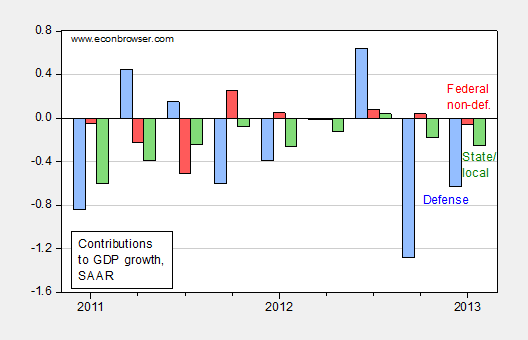 Figure 3: Contribution of Federal defense spending on goods and services (blue bar), Federal nondefense (red bar) and state and local (green bar), SAAR in ppts. Source: BEA.

These graphs suggest that faster growth could be achieved if we were not cutting government spending so rapidly. A comparison of government spending in this recovery against the preceding two is below (employment is compared in this post).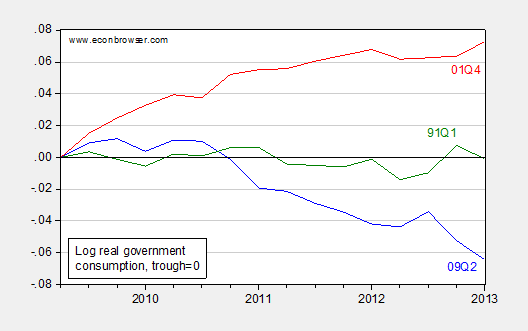 Figure 4:
Log government consumption versus 2009Q2 trough (blue), versus 2001Q4 trough (red) and versus 1991Q1 trough; trough = 0. Source: BEA, NBER, and author's calculations.