Lots of pooh-poohing of the implications of a debt-ceiling crisis. It's instructive to examine what happened to equity markets when we last came close to a breach, but the Government didn't actually default.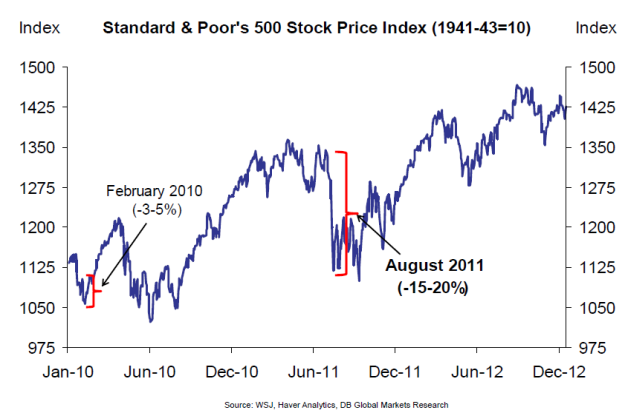 Figure from Torsten Slok, Deutsche Bank, October 2013 presentation [not online].
In other news, Rand Paul says there is no need to raise the debt ceiling. [1]