Who Knows?
From EIA, accessed 12 October 2013: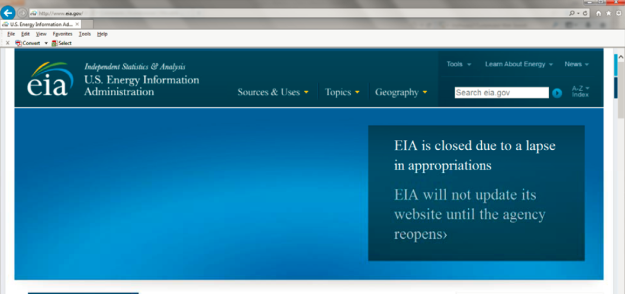 More from FoxNews.

Update, 10/13, 5:40PM: And just so we don't forget what this is all about, it apparently has something to do with the stars and bars, Christianity, and impeaching President Obama: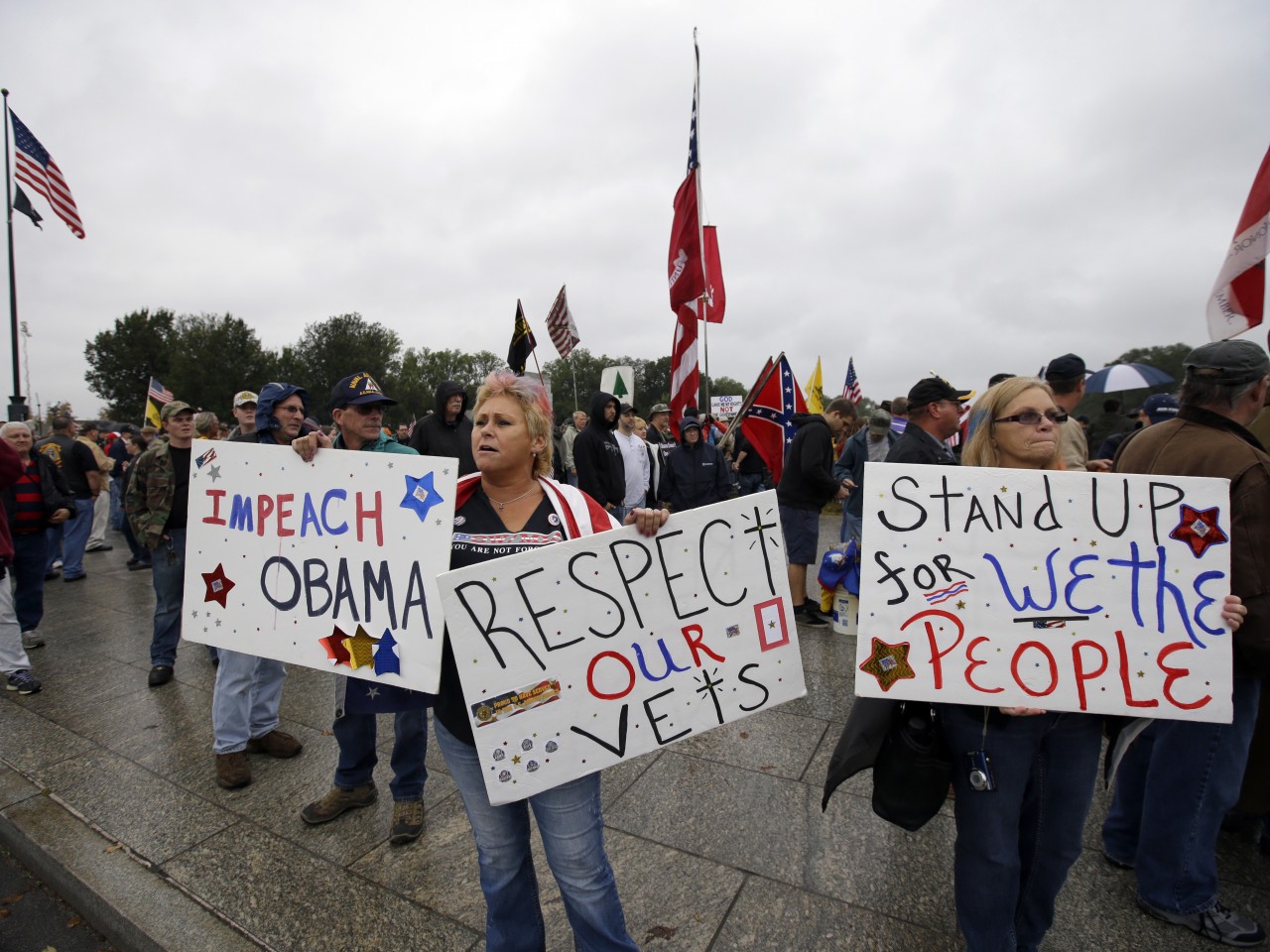 Source:
Salon
.
Update, 10/14, 9:30AM: And for emphasis, apparently it has a lot to do with the Confederacy.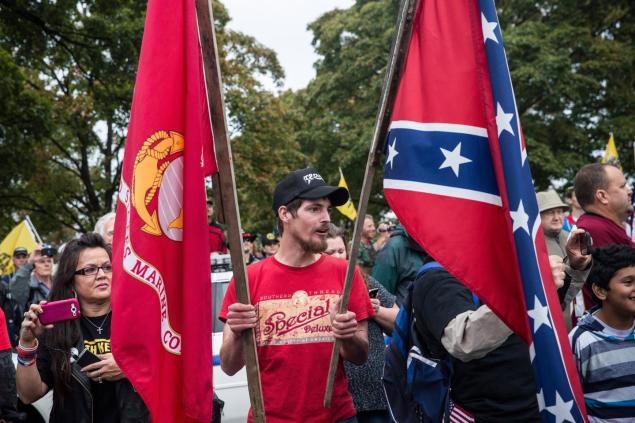 At the White House, on 10/13.
Source:
Andrew Burton/Getty Images
NY Daily News
.