BLS reports nonfarm payroll employment up by 192 thousand, and prior months revised up.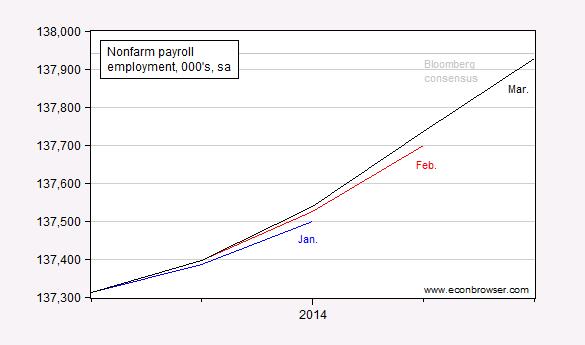 Figure 1: Nonfarm payroll employment from January release (blue), from February release (red), from March release (black), in thousands, seasonally adjusted. Bloomberg consensus in gray (based upon 206 thousand increase, using March series observation on February employment). Source: BLS, Bloomberg, author's calculations.
For more on the release, see Portlock/WSJ RTE Leubsdorff/WSJ RTE, Furman/CEA.