More so than some mere words.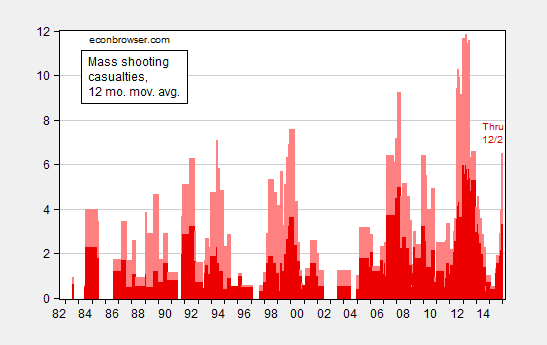 Figure 1: 12 month moving average of mass shooting casualties; deaths (dark red), wounded (pink). December observation for data through Dec. 2. Source: Mother Jones, news reports for November and December. and author's calculations.
And for me, the preferred measure is not giving everybody an NRA membership (as suggested by reader Rick Stryker).