Civilian employment and nonfarm payroll employment both decline.
Here is Wisconsin NFP employment compared to Minnesota and the US.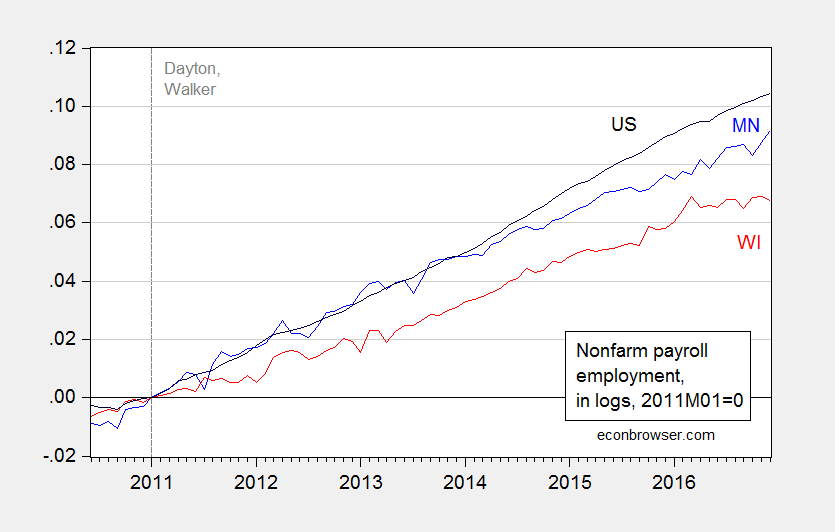 Figure 1: Minnesota nonfarm payroll employment (blue), Wisconsin (red), US (black), all seasonally adjusted, in logs 2011M01=0. Source: BLS, MN DEED, WI DWD, author's calculations.
Here is what the DWD press release notes about the establishment data:
Based on preliminary data, the state added a statistically significant 28,700 total nonfarm jobs and 28,900 private-sector jobs from December 2015 to December 2016, with a one-month gain of 900 private-sector jobs and significant one-month gains of 3,000 in Manufacturing and 2,700 in Construction.