Expect prolific and extensive citation of "alternative facts" going forward: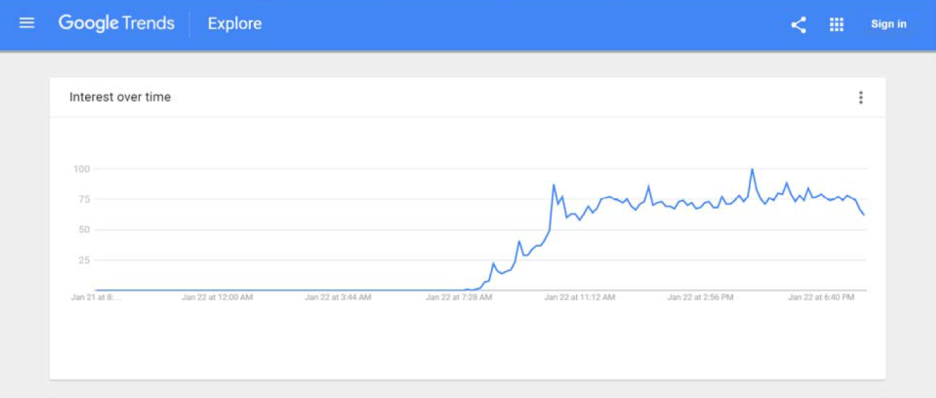 Source: Search term: "alternative facts", Google Trends accessed 8:17 PM CST 1/22/2017.
Merriam-Webster has some thoughts on this particular "construct".
I think Wotan's Mickey Mouse would be proud.
I look forward to seeing yet more "alternative facts" regarding the trade balance, the budget balance, the incidence of taxes, whether a commitment to health insurance for all, and how China was declared a currency manipulator on "day one".