…because he thought he knew better.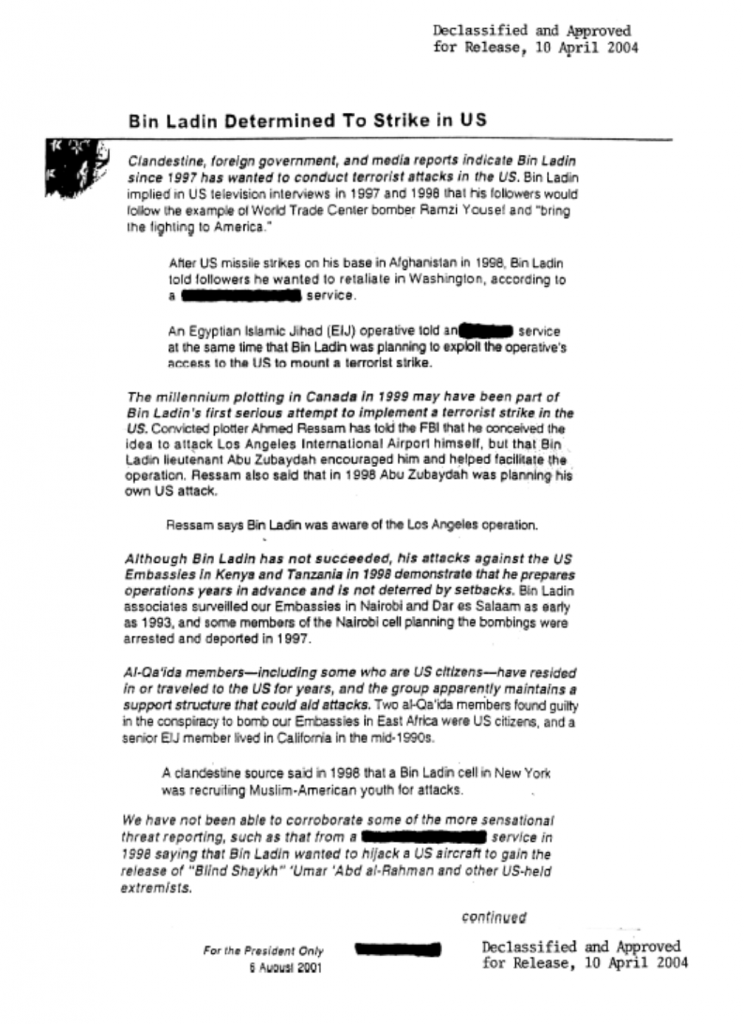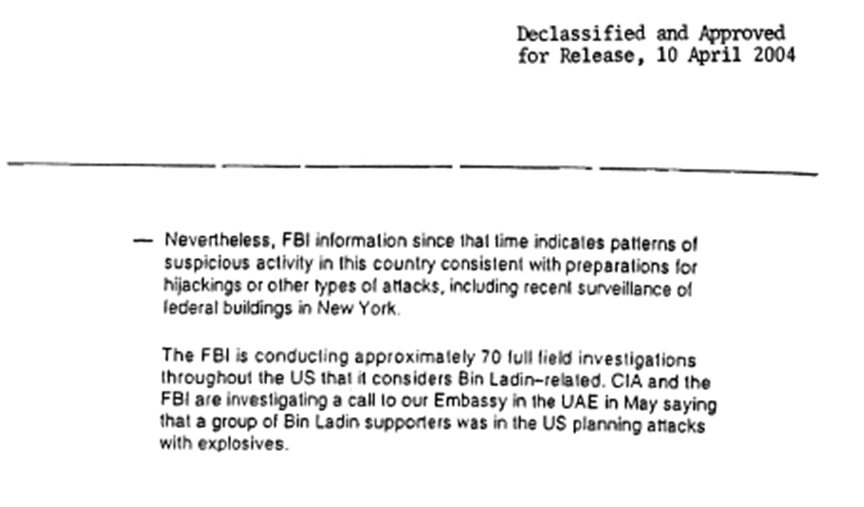 The PDF of the entire memo (redacted of course), delivered 36 days before 9/11, is here.
Here is one account of President George Bush's response:
August 6, 2001 While vacationing at his ranch, in Crawford, Texas, Bush is given a Presidential Daily Briefing memorandum whose headline warns that the al-Qaeda terrorist leader, Osama bin Laden, is "determined to strike in U.S." After being briefed on the document by a C.I.A. analyst, Bush responds, "All right, you've covered your ass now."
I will add that the fact that the incoming Administration is way behind in putting in place its national security team only adds to my anxieties (I was working in the Old Executive Office Building on January 2001 when the transition occurred — the place was like a tomb for several days, with only a few non-political and civil service folks around; even with an organized transition under the G.W. Bush team, it took weeks for people to filter in…).