"I am going to take care of everybody. I don't care if it costs me votes or not. Everybody's going to be taken care of much better than they're taken care of now."
— Donald J. Trump, September 27, 2016
CBO has released its cost estimate. President Trump's promise will not be fulfilled by this particular legislation.
CRFB presents graphically the impact by 2026: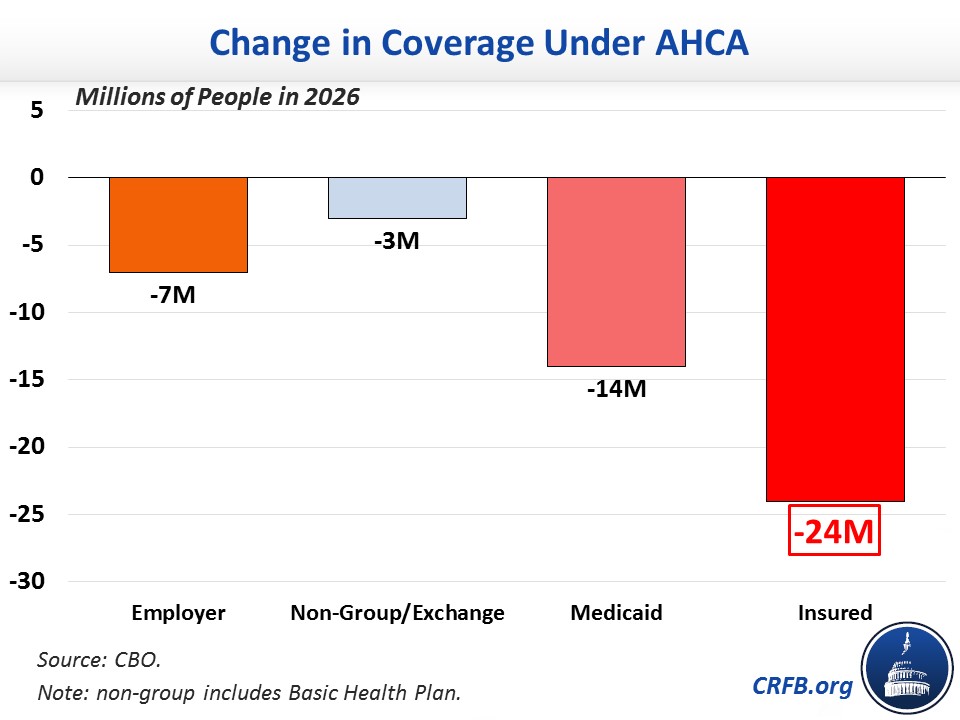 Source: CRFB.
If the 24 million reduction in insured relative to current law weren't alarming enough, the 14 million reduction by 2018 (which is next year, for those of us who still mistakenly write "2016" when dating letters or checks) is pretty impressive(ly bad).
Unsurprisingly (to me), the negative impact will be most profound on the lowest income groups. From the CBO cost estimate: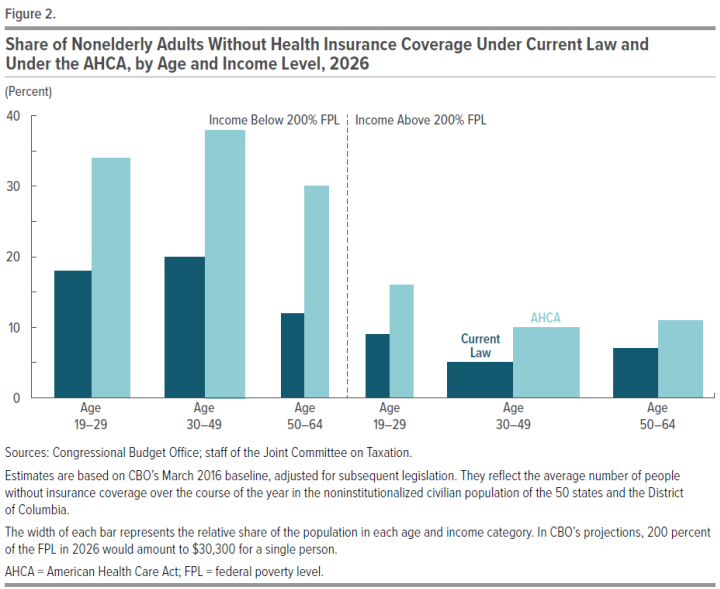 Source: CBO.
As noted here, numerous critics of the CBO's scoring and projection process have made pre-emptive attacks. However, to my knowledge, thus far no one has outlined specifically their criticisms (e.g., with respect to elasticities, etc.). For the record, CBO was not far off in their estimates (h/t TPM).
Update, 7PM Pacific: Bloomberg has another nice graphic depicting the time series under the two alternatives.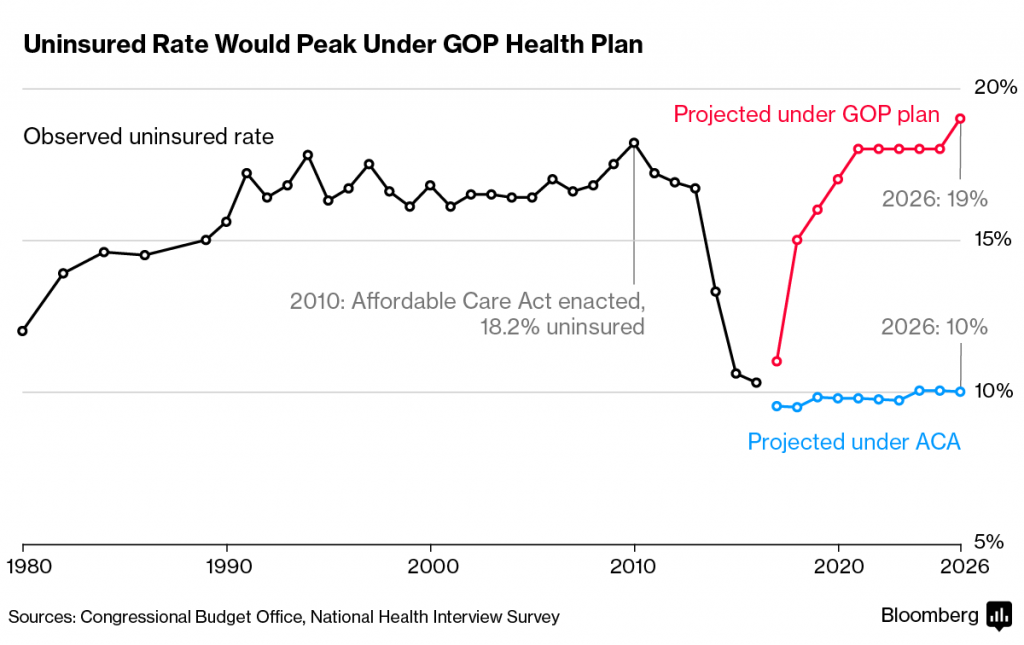 Source: Bloomberg.
Update, 7:30PM Pacific: Apparently, at the same time the White House and HHS Secretary Price are disparaging the CBO estimates of coverage loss, internal White House analyses indicate even greater losses, at 26 million, as reported here.