That's a quote from candidate Donald J. Trump in May 2016. And today, he re-affirmed his predelictions, in his tax "sketch".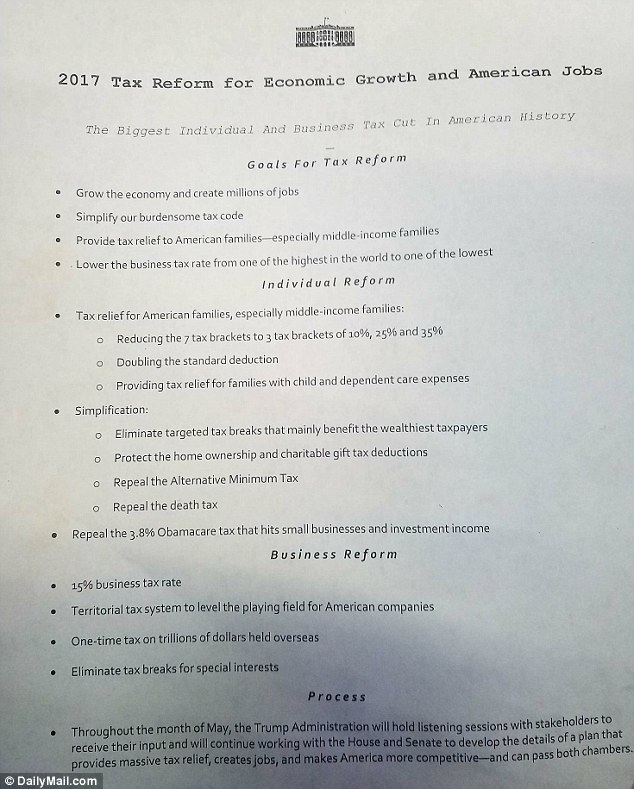 According to the Committee for a Responsible Federal Budget, the ten year central projection is for a cost of $5.5 trillion, resulting a $6.2 trillion augmentation to the debt.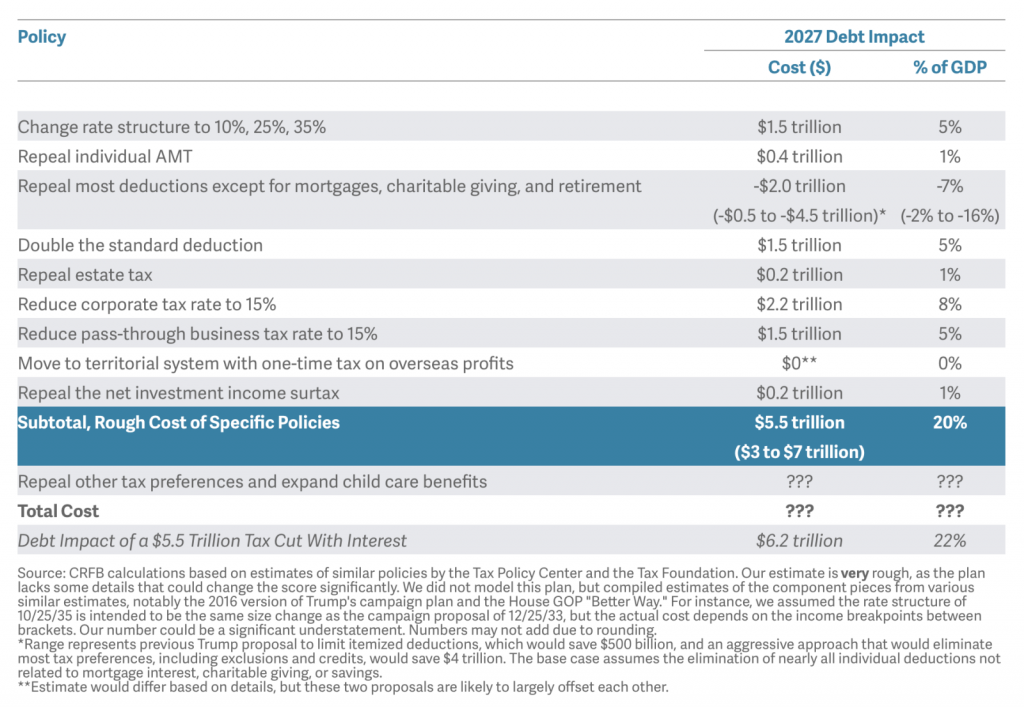 Source: CRFB (April 26, 2017).
Ignoring dynamic effects, this is the picture (which is not pretty).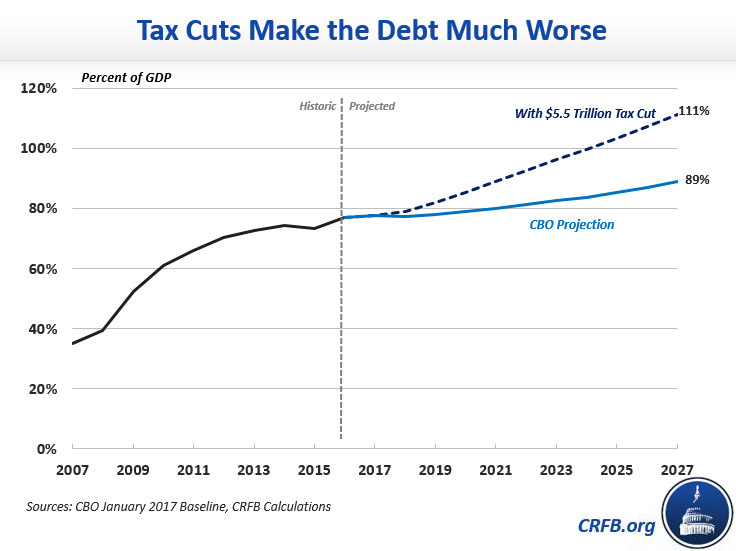 Source: CRFB (April 26, 2017).
There is of course a tremendous amount of uncertainty because, well, there are no details. The Treasury secretary has stated the tax cut will be paid for by economic growth. I simply do not know of any model that will deliver sufficient growth to make this plan revenue neutral. For those interested in dynamic scoring, read CBO as well as this discussion of the G.W. Bush Treasury report of 2006.
This plan seems so ill-prepared, so ill-conceived, and so implausible, that a cynical person might think the main objective of releasing this sketch is to divert attention from other issues.