Since 2011 — when Scott Walker and Sam Brownback came into power — California has powered far ahead of Wisconsin and Kansas. The newly released Rich States, Poor States, 2017 allows us to look at how four states, both low and high ranked by Arthur Laffer et al., fared, employmentwise.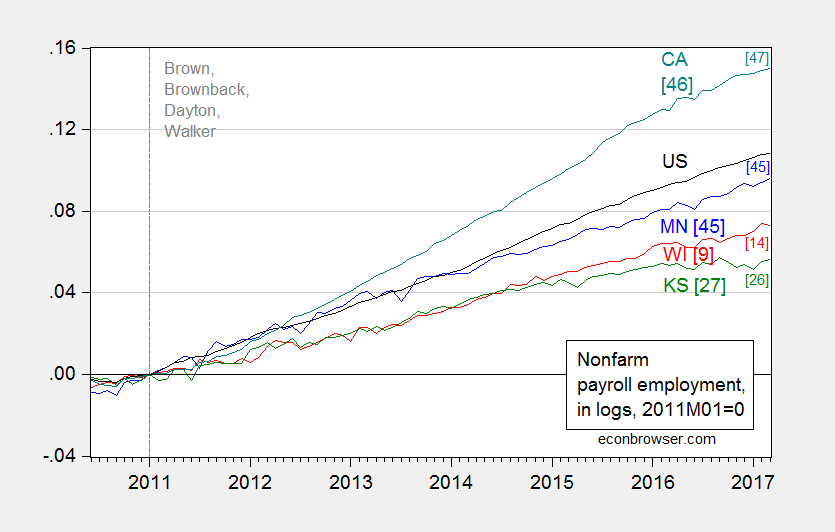 Figure 1: Log nonfarm payroll employment for Wisconsin (red), Minnesota (blue), California (teal), Kansas (green) and the US (black), all seasonally adjusted, 2011M01=0. ALEC-Laffer State Economic Outlook rankings for 2016 and 2017. Vertical dashed line at beginning of terms for indicated governors. Source: BLS, Rich States, Poor States and author's calculations.
Wisconsin was ranked 9th in RSPS 2016, and had what at best was lackluster employment growth over the subsequent year. California has been consistently ranked very low by ALEC, and yet has outperformed.
For formal statistical analyses relating ALEC rankings to economic outcomes, see this post.