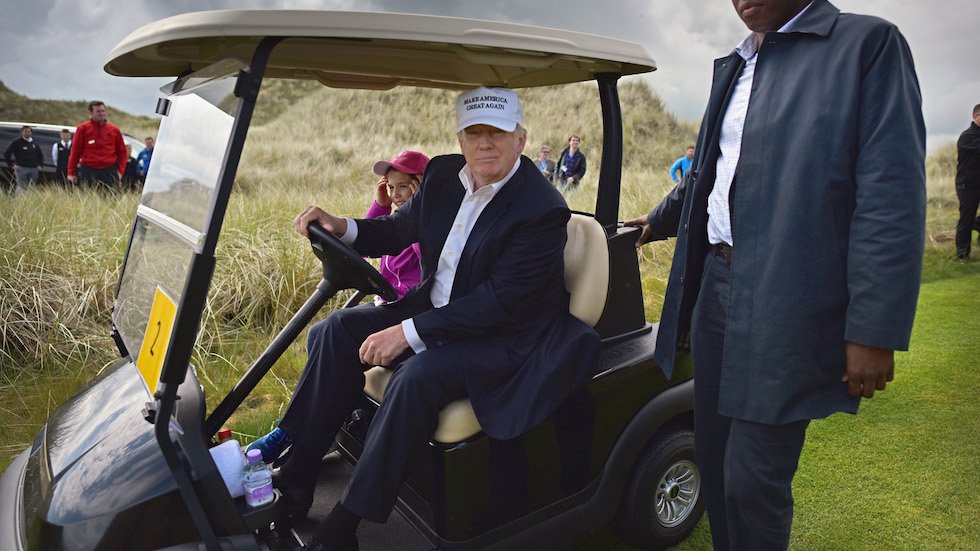 Source: The Hill.
From the Twitter feed of realDonaldTrump, commenting on the crisis in Puerto Rico this morning:
Such poor leadership ability by the Mayor of San Juan, and others in Puerto Rico, who are not able to get their workers to help. They want everything to be done for them when it should be a community effort. 10,000 Federal workers now on Island doing a fantastic job.
Mr. Trump has suggested the difficulty in delivering assistance to the 3.4 million American citizens in Puerto Rico is due to geography.
"We've gotten A-pluses on Texas and in Florida, and we will also on Puerto Rico," Trump said at the White House. "But the difference is this is an island sitting in the middle of an ocean. It's a big ocean, it's a very big ocean. And we're doing a really good job."
Here is a relevant comparison, from WaPo:
After an earthquake shattered Haiti's capital on Jan. 12, 2010, the U.S. military mobilized as if it were going to war.

Before dawn the next morning, an Army unit was airborne, on its way to seize control of the main airport in Port-au-Prince. Within two days, the Pentagon had 8,000 American troops en route. Within two weeks, 33 U.S. military ships and 22,000 troops had arrived. More than 300 military helicopters buzzed overhead, delivering millions of pounds of food and water.

No two disasters are alike. Each delivers customized violence that cannot be fully anticipated. But as criticism of the federal government's initial response to the crisis in Puerto Rico continued to mount Thursday, the mission to Haiti — an island nation several hundred miles from the U.S. mainland — stands as an example of how quickly relief efforts can be mobilized.

By contrast, eight days after Hurricane Maria ripped across neighboring Puerto Rico, just 4,400 service members were participating in federal operations to assist the devastated island, an Army general told reporters Thursday. In addition, about 1,000 Coast Guard members were aiding the efforts. About 40 U.S. military helicopters were helping to deliver food and water to the 3.4 million residents of the U.S. territory, along with 10 Coast Guard helicopters.

Leaders of the humanitarian mission in Haiti said in interviews that they were dismayed by the relative lack of urgency and military muscle in the initial federal response to Puerto Rico's catastrophe.

"I think it's a fair ask why we're not seeing a similar command and response," said retired Lt. Gen. P.K. "Ken" Keen, the three-star general who commanded the U.S. military effort in Haiti, where 200,000 people died by some estimates. "The morning after, the president said we were going to respond in Port-au-Prince . . . robustly and immediately, and that gave the whole government clarity of purpose."

Rajiv J. Shah, who led the U.S. Agency for International Development during the Haiti response, said he, too, was struggling to "understand the delays."

"We were able to move more quickly in a foreign country, and with no warning because it was an earthquake, than a better-equipped agency was able to do in a domestic territory," he said.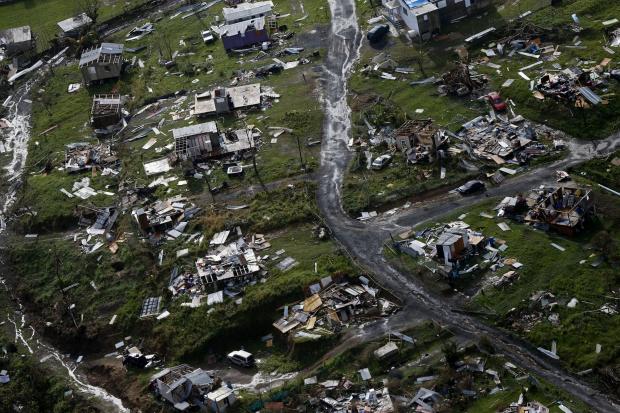 Source: The Independent.