In trying to explain why Canada has lower gun death rates than the US, Bruce Hall boldly asserts that Canada is more ethnically homogenous than the US. I wonder in this data-rich era why people make bold assertions like this.
Mr. Hall bases his assertion on data analyzed by Political Calculations. For reasons I have highlighted here, here, and here, this is an ill advised decision. It's also strange, as social scientists have been creating indices based on formal definitions of diversity. One associated with Alesina, et al. (2002), ethnic fractionalization, which is measured as follows:
If you called up two people at random in a particular country and ask them their ethnicity, what are the odds that they would give different answers? The higher the odds, the more ethnically "fractionalized" or diverse the country.
These indices (data here as XLS file) are graphically depicted in the following map: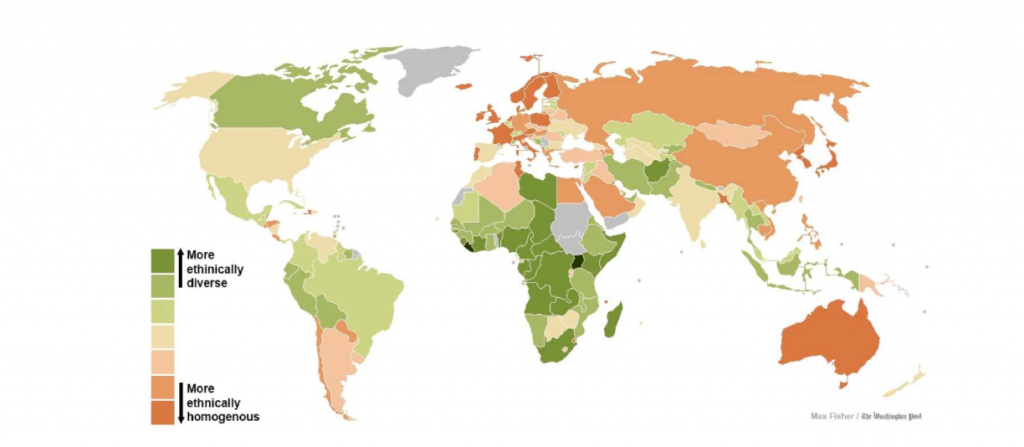 Source: Fisher (2013).
So…Canada has greater ethnic diversity, and yet a lower gun homicide rate.