It (the debt picture under the Tax Cut and Jobs Act, H.R.1) is not pretty, especially after taking into account the accounting gimmicks (that change the "reported" number but not the actual numbers).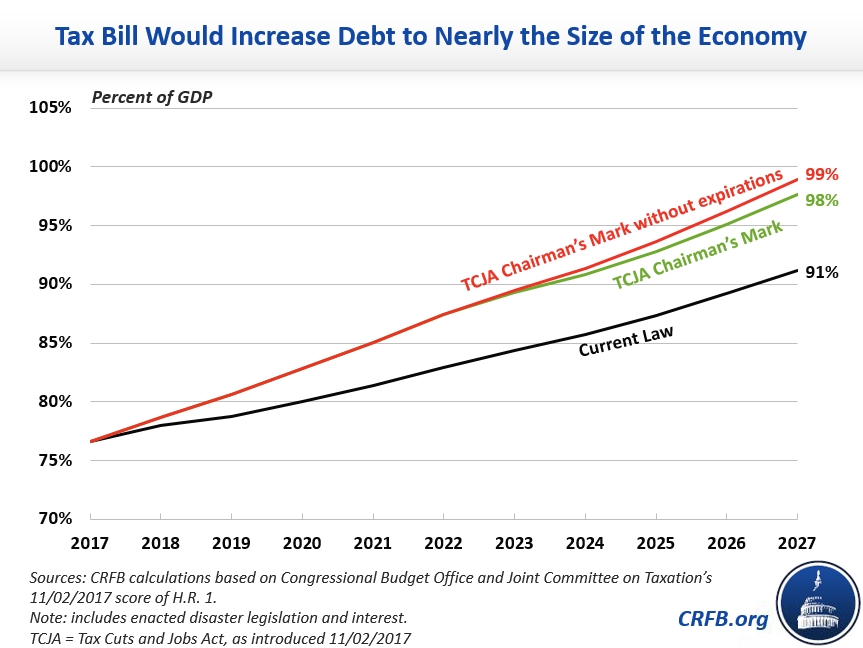 Source: Committee for a Responsible Federal Budget (Nov. 3, 2017).
Note that plausible dynamic scoring is unlikely to change the trajectory of debt-to-GDP substantially.