The release of labor market indicators suggests not, contra some recent commentary.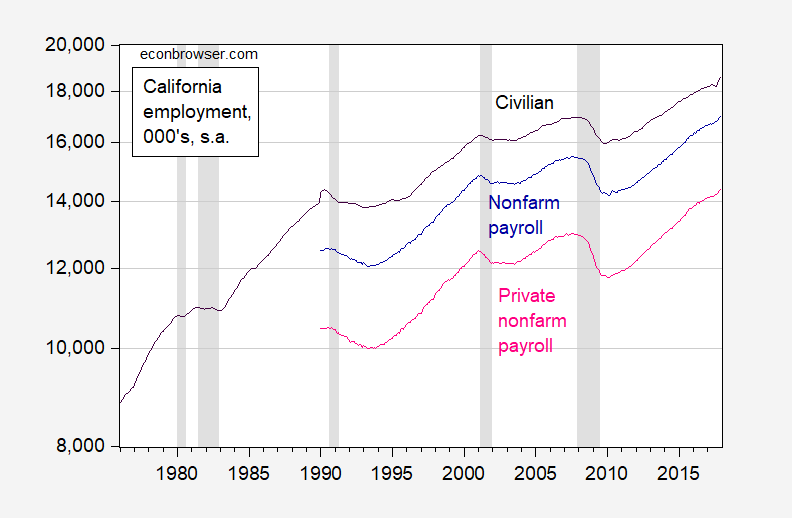 Figure 1: California civilian employment over age 16 from household survey (black), nonfarm payroll employment (dark blue), private nonfarm payroll employment (pink) from establishment survey, all in thousands, seasonally adjusted, on log scale. NBER defined recession dates shaded gray. Source: BLS and NBER.

For comparison, here is Wisconsin and the Nation nonfarm payroll, all logged and normalized to 2011M01=0.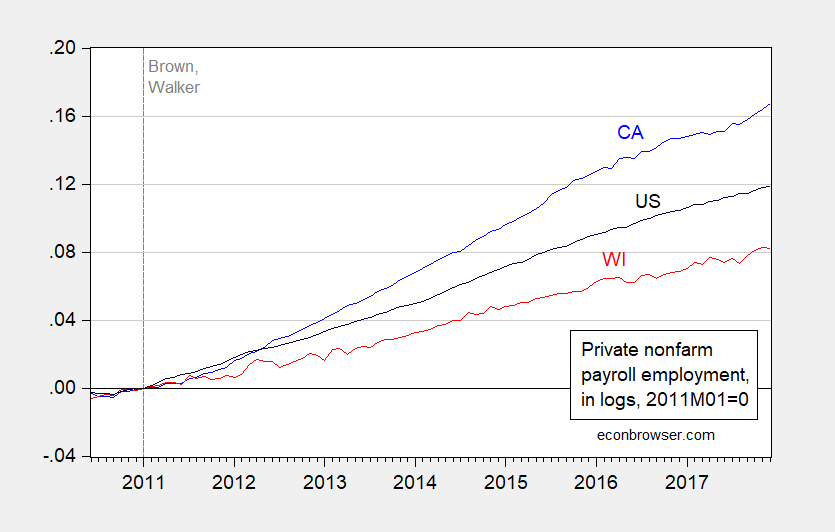 Figure 2: Log nonfarm payroll employment for California (blue), Wisconsin (red), and US (black), seasonally adjusted, normalized to 2011M01=0. Source: BLS and author's calculations.
The Philadelphia Fed's coincident index for California rose through the November reading; the November leading index indicated 3.67% growth for the next six months. While all these indicators are subject to revision (in particular the series based on the household survey), their currently reported values are not consistent with an ongoing recession.
More from Wells Fargo.