In this post I showed the negative impact on some US allies from tariffs on Chinese exports to the US, highlighting the importance of distinguishing between gross value and value added. Here is another graphical depiction of how tariffs on Chinese exports to the US are — in part — tariffs on US value added…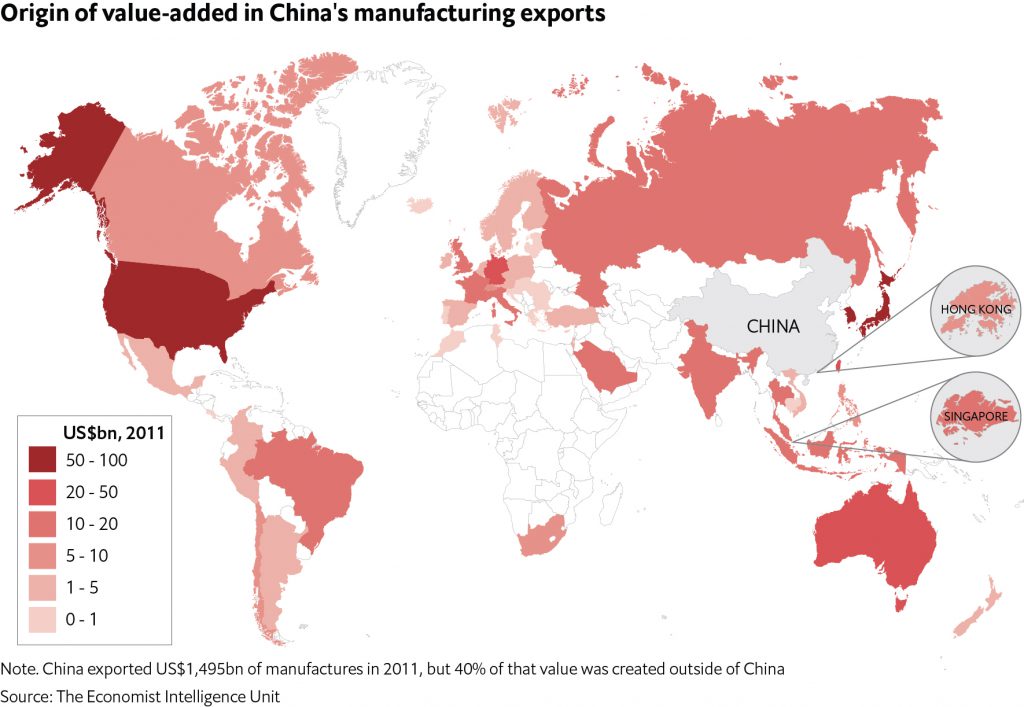 Source: Economic Intelligence Unit.
Note that the US value added is estimated at $50-$100 billion, so the midpoint of that range is only about 5% of total Chinese manufacturing exports gross value. Still, I'd hate to be a firm on the side of exporting components etc. to China to be incorporated into Chinese exports. Moreover, the hits to other allies (at least they are for now) like Japan, Korea and Australia, are significant in proportional terms.