The Puerto Rico Department of Health has released official data, up to May (May data can be updated, so is as of 6/1).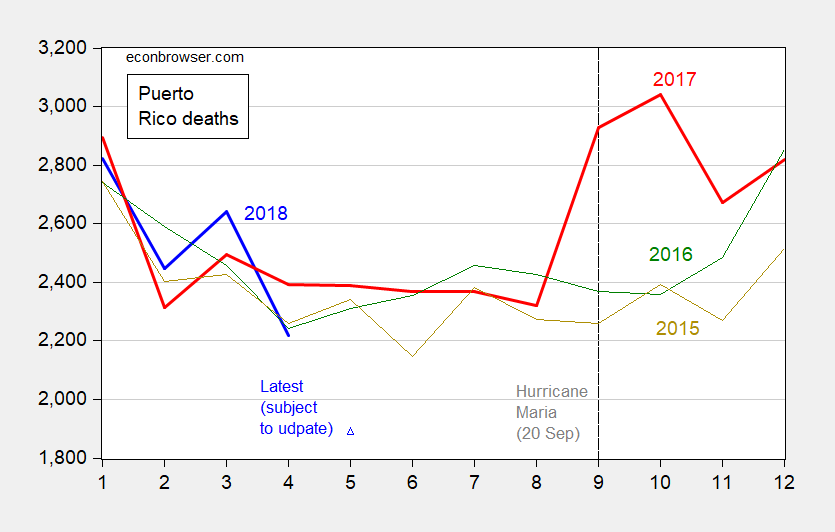 Figure 1: Official death statistics, by month, from Puerto Rico Department of Health. Source.
These data are "harder" than survey data moments that include sampling error. However, that doesn't mean that the data are without measurement error. See this article for some discussion of the issues surrounding the use of administrative data. Hence, the level of the death count (as opposed to the inferred excess death count) should be considered a lower bound.
Here is a graph depicting how this number relates to the other estimates that have been produced, including the most recent Harvard School of Public Health estimate discussed here.
I sum the excess deaths, as calculated in the following manner: calculate average of 2015 and 2016 deaths/month. Compare September 2017 through April 2018 recorded deaths, and cumulate the differences. The sum as of April 2018 is 1908. (I leave off May figures because the month has ended, and additional deaths that occurred in May can still be recorded, so the May figure is likely to move up substantially over time.)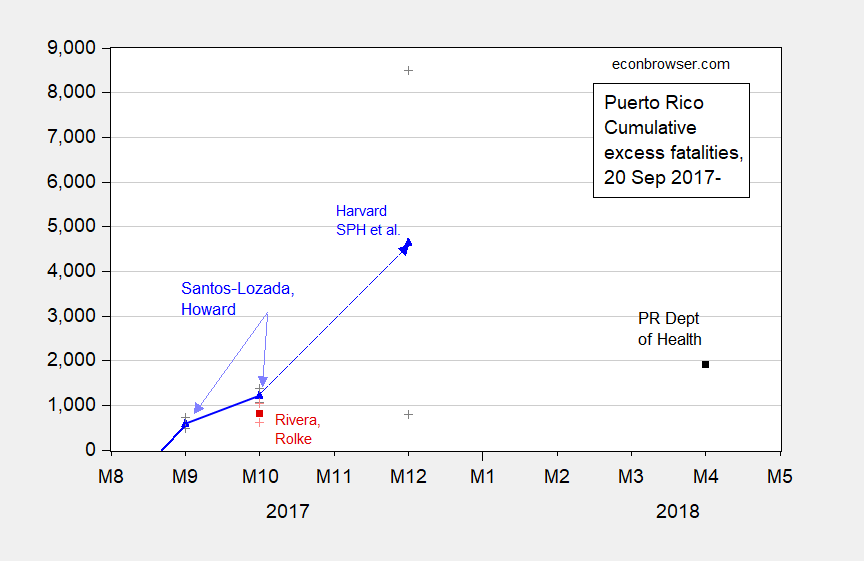 Figure 2: Estimates from Santos-Lozada and Jeffrey Howard (Nov. 2017) for September and October (calculated as difference of midpoint estimates), and Nashant Kishore et al. (May 2018) for December 2017 (blue triangles), and Roberto Rivera and Wolfgang Rolke (Feb. 2018) (red square), and calculated excess deaths using average deaths for 2015 and 2016 compared to 2017 and 2018 (black square), end-of-month figures, all on log scale. + indicate upper and lower bounds for 95% confidence intervals. Cumulative figure for October author's calculations based on reported monthly figures.
The lower figure of 1908 as of April still exceeds the oft-cited estimated death toll from Hurricane Katrina of 1836.
Update, 8:45PM Pacific: Santos-Lozada as of a couple hours ago estimates 1140 excess deaths as of December using PR Health Department numbers. He stresses the point that 2018 numbers are incomplete.