In America, have we ever by policy rather than by law separated family members, including children, from other family members, while awaiting processing? The answer is yes, and we don't need to go too far back in history.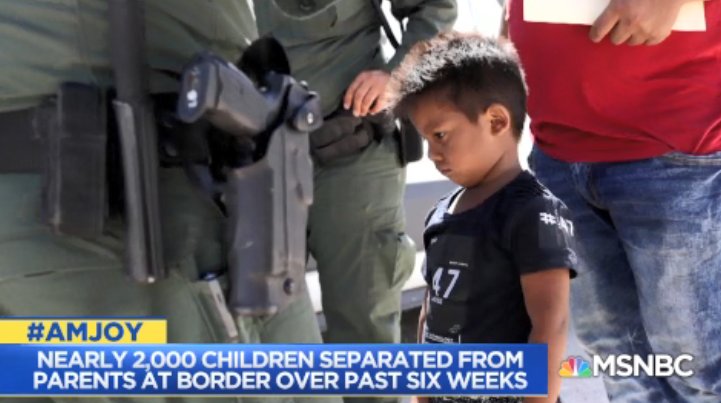 Source: AMJoy.
Angel Island, the immigration station on San Francisco Bay, opened in 1910 to enforce the Chinese Exclusion Act of 1882, is where two hundred fifty thousand Chinese immigrants were processed. The average detention was two weeks, the longest was twenty-two months. Conditions on Angel Island were harsh, families were isolated, separated, and the interrogated. Detainees were questioned in great detail about who they were and why they were claiming the right to enter the United States. Those whose answers were unacceptable to the officers were denied admission. To prepare for the questions, immigrants often relied on coaching papers which contained details on the background of individuals who could legally claim American citizenship. Typically such papers were purchased as part of the package of tickets and information about entering the United States.
Source: KQED.
Note that as far as I can ascertain from my reading of the Chinese Exclusion Act, this particular method of processing was not written into law. It was merely the decision of authorities to implement it in this manner.
More discussion of the Chinese Exclusion Act here.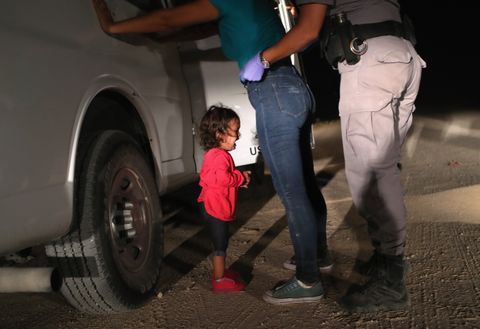 A 2-year-old Honduran girl cries as her mother is searched near the U.S.-Mexico border in McAllen, Tex., after they rafted across the Rio Grande. (John Moore/Getty Images) via WaPo.