(Once again, apologies to Seinfeld). PBS presents a documentary on "The Chinese Exclusion Act"," the 1882 law that made it illegal for Chinese workers to come to America and for Chinese nationals already here ever to become U.S. citizens. The first in a long line of acts targeting the Chinese for exclusion, it remained in force for more than 60 years." Some will say it should be a template for our times.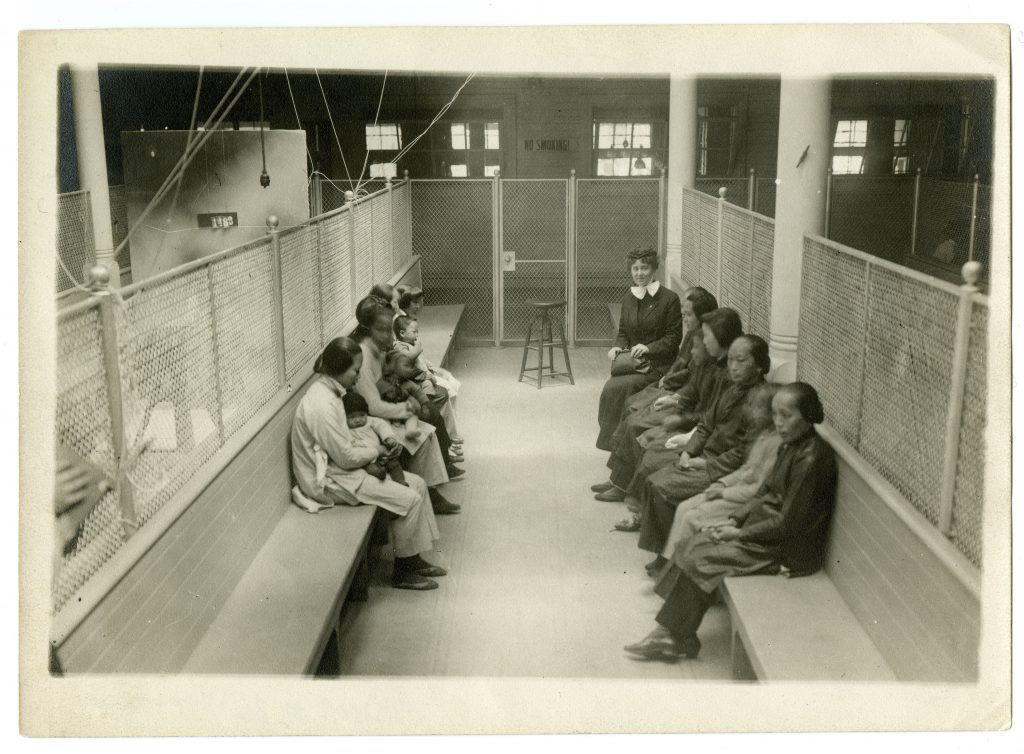 Women detainees at Angel Island. Unlike Ellis Island, where 98 percent of incoming immigrants made their way through, eighteen percent of the applicants at Angel Island were initially rejected – and five percent deported outright – after grueling interrogations, and harrowing detentions.
Tuesday, on PBS stations.