According to data released today, Wisconsin ranks 40th in the first read on 2018Q1 state GDP growth. Washington state ranks first (even though it's ranked 37th for economic outlook in the 2018 ALEC-Arthur Laffer-Steven Mooore-Jonathan Williams Rich States Poor States).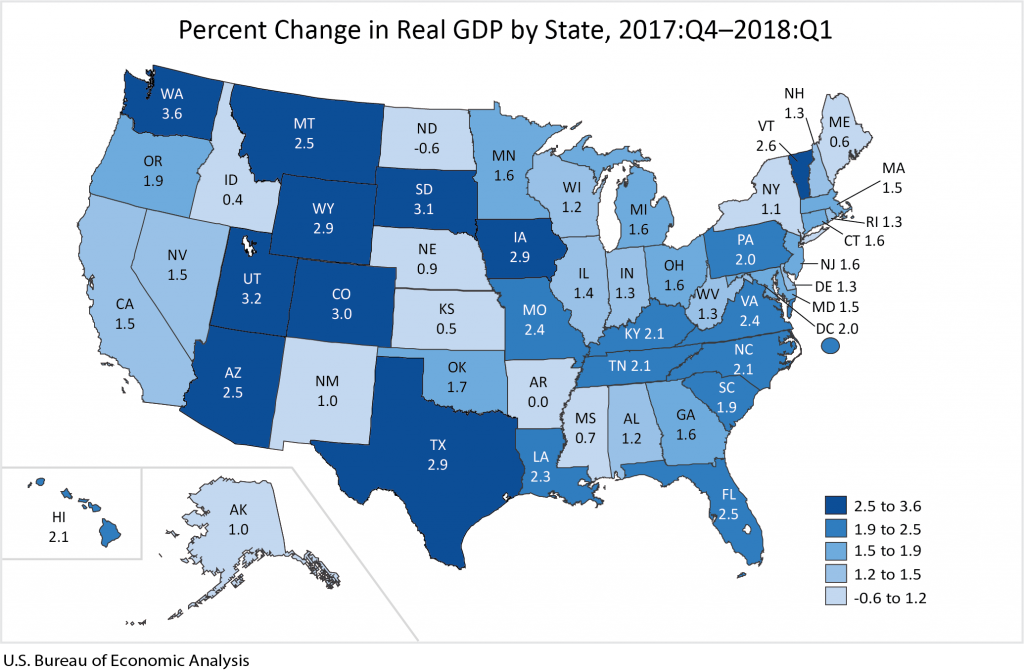 Source: BEA.
Here is the performance of four states I've been following, compared against the US.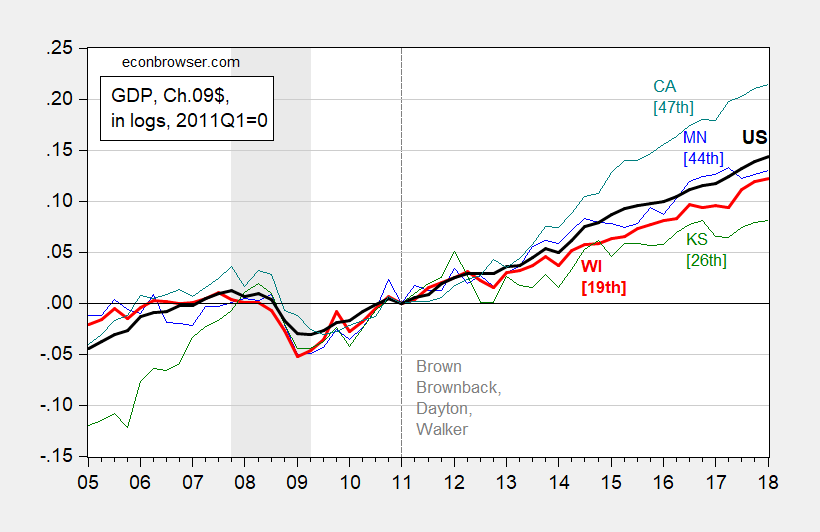 Figure 1: Log real GDP of Minnesota (blue), Wisconsin (red), Kansas (green), California (teal), and US (black bold), all 2011Q1=0; Rankings in [brackets] are 2018 Economic Outlook rankings from ALEC Williams, Laffer and Moore (2018). Source: BEA, NBER, and author's calculations.
Notice the lack of correlation between performance and ALEC ranking. Wisconsin, ranked 19th by Laffer-Moore-Williams, lags 47th ranked California. This outcome is representative of a more general pattern, as discussed in this post.
It is interesting to note there is no apparent recession in California, at least using the two consecutive quarters of negative growth rule-of-thumb, contra Political Calculations. More on this in a soon to come post.