"I don't like all of this work that we're putting into the economy and then I see rates going up."
and a tweet on Saturday:
Tightening now hurts all that we have done.
And yet, using the default settings on the FRB-Atlanta Taylor Rule utility (2% real natural rate, CBO output gap, 2% PCE-core target):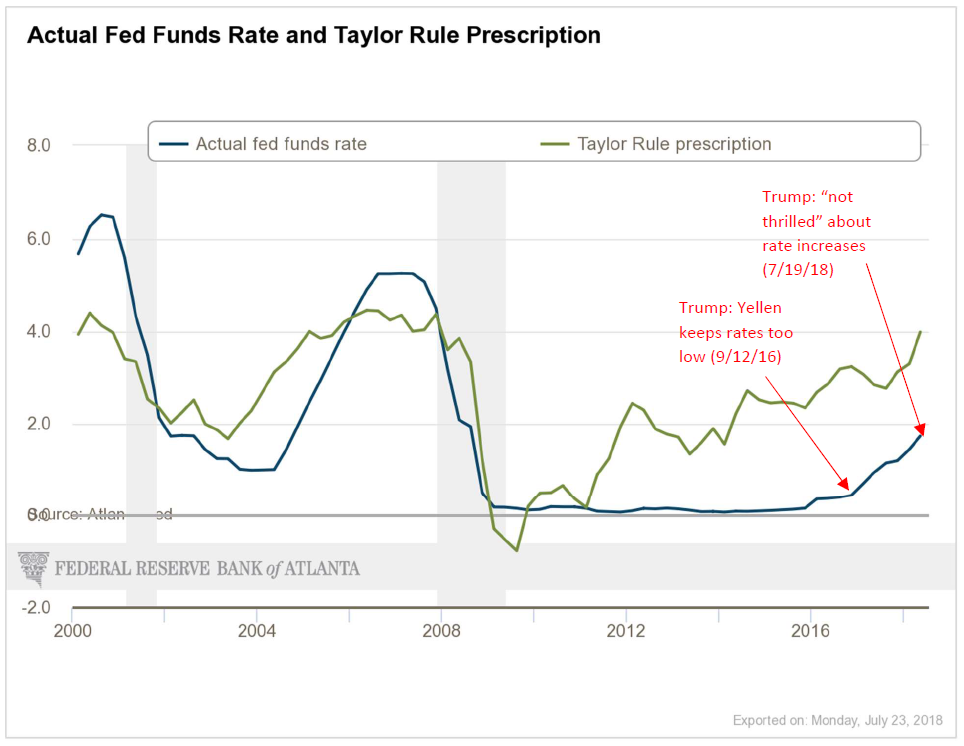 The inconsistency associated with Mr. Trump's criticisms is pretty glaring, but one should not be surprised by his continued assaults on all independent institutions.
Update, 7/23 12noon Pacific: Steven Kopits is exercised I have not adequately specified why I have selected the Taylor rule specified (namely the Atlanta Fed default settings). For his benefit, since he forgot he commented on the previous post on the subject, is the link to a post on the subject.