At a minimum, trade policy uncertainty has risen. Whether that has resulted in the stagnation in exports is an open question.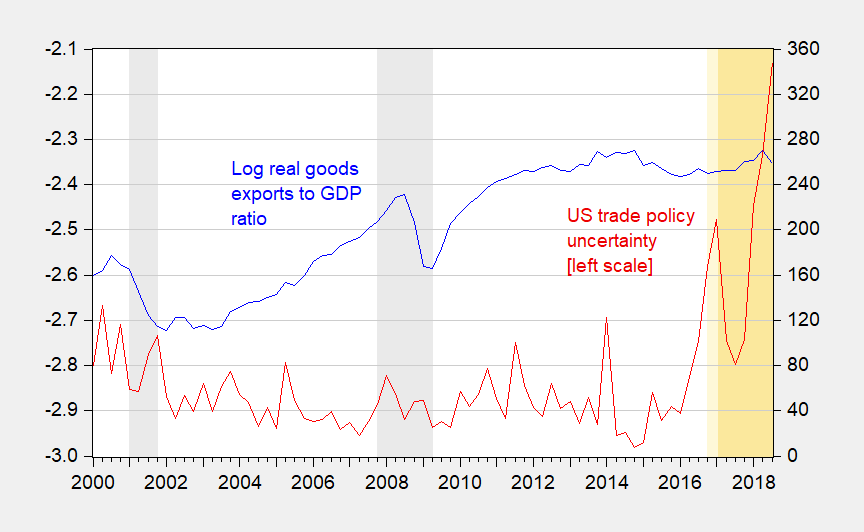 Figure 1: Log ratio goods exports to GDP, both in Ch.2012$ (blue, left scale), and US trade policy categorical index (red, right scale). NBER defined recession dates shaded gray. Source: BEA 2018Q3 advance, policyuncertainty.com, NBER, and author's calculations.
Update, 11/2, 7AM Pacific: The dollar obviously is of importance — confirmed by slowdown in exports in 2014.
I compare static fit 2009Q2-2018Q3 using standard regressors (Fed real dollar index, rest-of-world GDP from WEO, interpolated, all three variables in logs), time trend against same augmented with (level) of trade policy uncertainty. I get the following: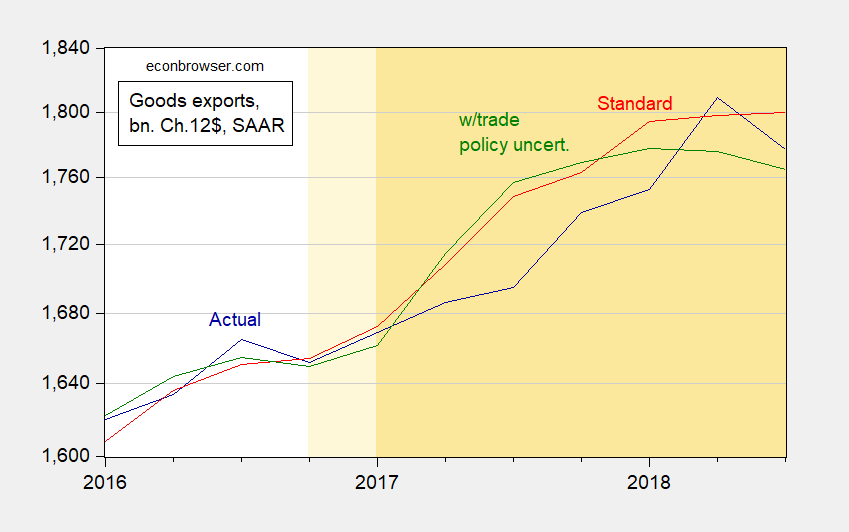 Measured uncertainty certainly seems to be associated with the downturn (it's statistically signficant at the 4% msl) even after accounting for the dollar's value (t-stat near 5).