Figures released by DWD suggest a slowdown in Wisconsin.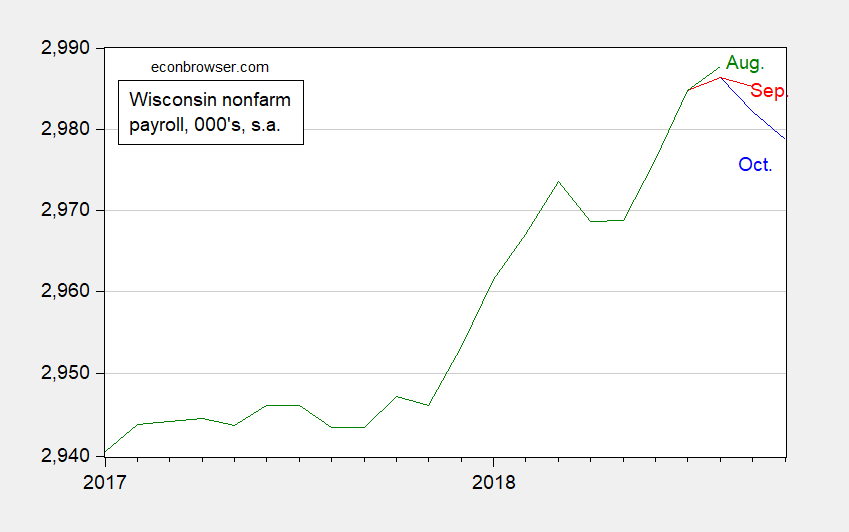 Figure 1: Wisconsin nonfarm payroll employment, from August release (green), September release (red), and October release (blue). BLS and DWD.
In addition, Minnesota has (again) essentially caught up with Wisconsin in employment.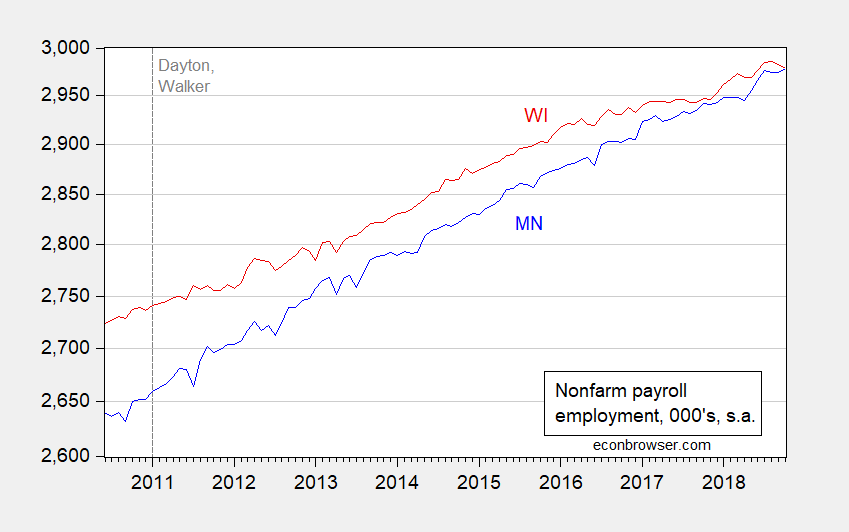 Figure 2: Minnesota nonfarm payroll employment (blue) and Wisconsin (red). BLS and DWD, DEED.
And if you are curious, Wisconsin is 2800 jobs down from the 250,000 new jobs promised by January 2015 (and the gap is now getting larger).
Thanks, Walker!!!!