New figures released by the BEA, incorporating annual benchmark revisions, indicate Wisconsin has been growing more slowly than previously thought; Q/q growth in 2018Q2 was ranked 48th in the Union. This outcome is illustrated in the following map.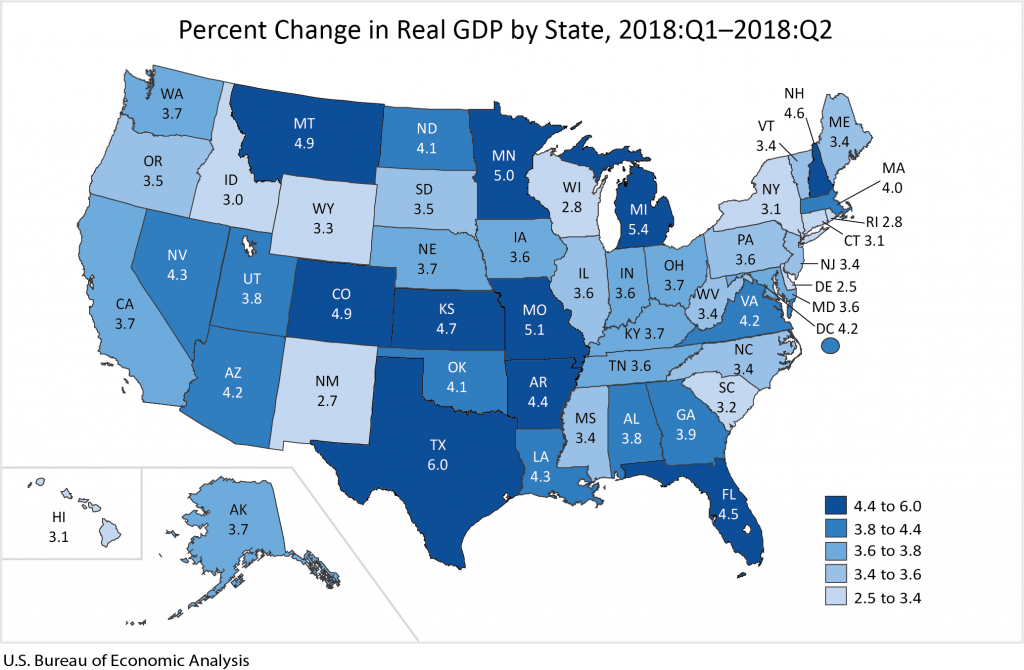 Further, note the substantial downward revisions in the level of GDP over the last three and a half years.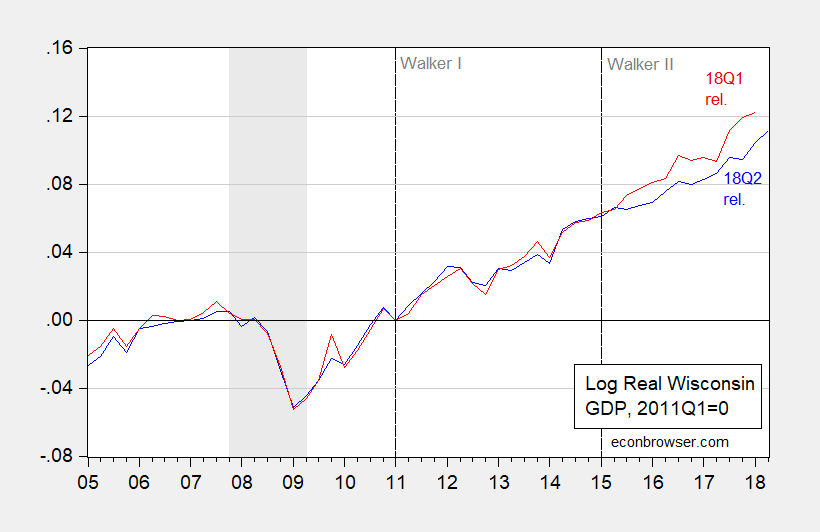 Figure 1: Log real GDP from 2018Q1 release (red), and from 2018Q2 release (blue), both normalized to 2011Q1=0. NBER defined national recession dates shaded gray. Walker I and Walker II administration beginnings at dashed vertical lines. Source: BEA, NBER, and author's calculations.
Before the revision, Wisconsin real GDP growth was 2.0% per annum, 2015Q1-2018Q1. After revision, it was 1.39%.