CNN should dump him as a "economic analyst" — he's nothing more than a propagandist. Yesterday, on CNN, Mr. Moore stated unequivocally:
"…we've got the strongest economy we've had in 20 years."
I thought Mr. Moore was referring to unemployment rates, until I read his 2015 Washington Times op-ed casting doubt on the unemployment rate as an accurate metric. Hence, I concluded he must be talking about GDP. Figure 1 shows year-on-year growth rates in real GDP (Ch.2012$), calculated in log terms, with a red dashed line at 3%, the growth rate as 2018Q3.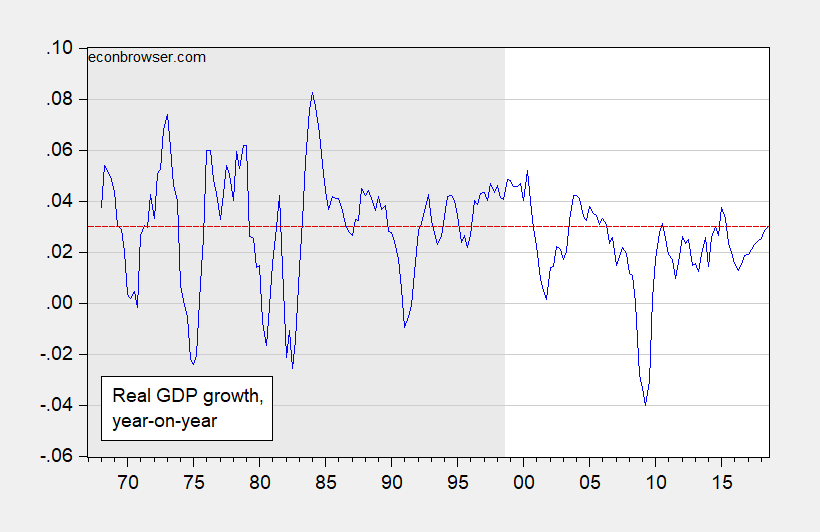 As can be easily seen over the past two decades, growth exceeded that 3% growth rate in 2003-06, 2010, and 2015.
So what could Stephen Moore mean? Does he mean including 2018Q4? Using the Atlanta Fed's latest GDPNow estimate of 2.9 (12/18), the current growth rate would still be only 3.1%, still exceeded several occasions over the past twenty years.
Conclusion: Stephen Moore (remains) a liar, or is a statistical incompetent.  CNN should ban him.