Stock market meltdown, government closure, coup d'etat at DoJ, announced exit from Syria, maybe-exit from Afghanistan, tanks on the Russia-Ukraine border, DPRK still developing nukes, and Mattis departs. But at least we're winning the trade war, right?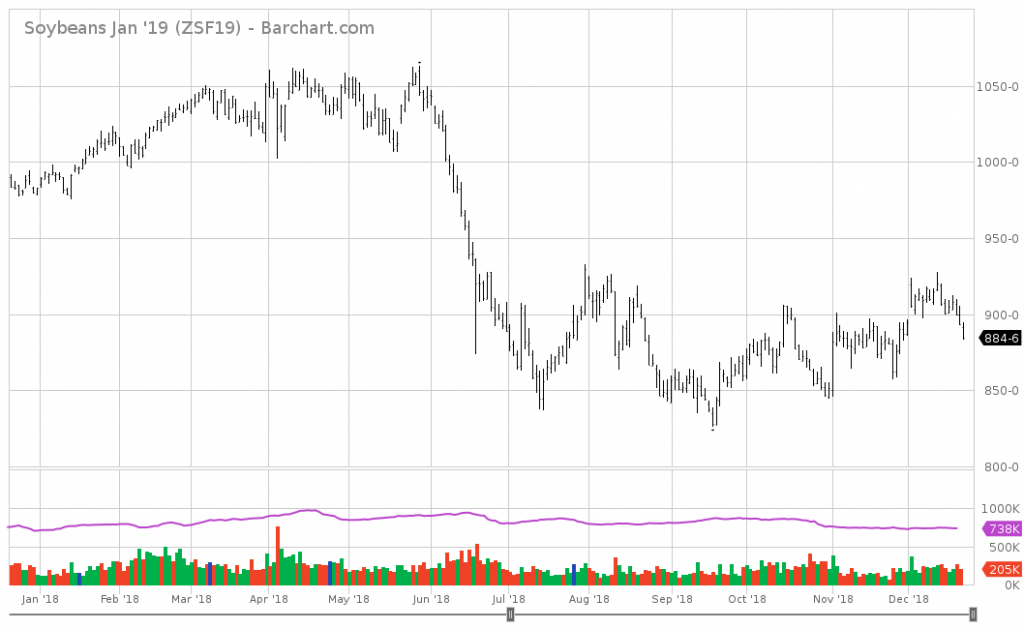 So, despite the "truce", soy prices have not recovered measurably. From FarmProgress.com:
China's return, if it holds, could increase old crop export demand by 50 million or maybe even 100 million bushels. That's better than nothing, but it doesn't change potential for global soybean inventories to swell to record levels in coming months. Barring a sudden turn worse in South American weather, the amount of soybeans leftover at the end of the marketing year Aug. 31 will still be terrible, just not as terrible. If Brazilian beans don't wind up in China they'll wind up someplace else.
What's Plan B?