Short term growth prospects are "baked in", from the Walker/Vos/Fitzgeral regime. Interestingly, we have mixed signals from economic indicators (and no signal from some that are delayed — thanks, Trump!).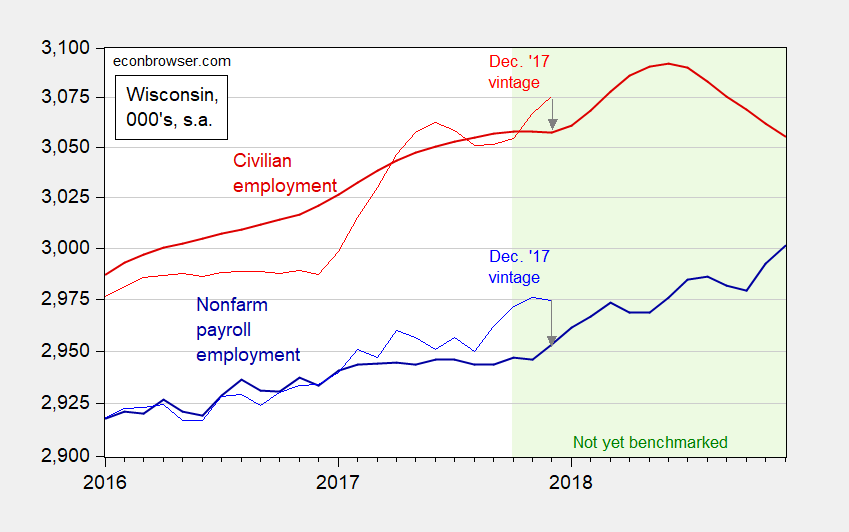 Note that the household survey based series, civilian employment, exhibits substantial benchmark revisions. But even the establishment series was noticeably revised downward. This provides hope the economy is still expanding. The Philadelphia Fed's coincident index is still rising (as of December), but that measure is based in part on establishment survey data.
What we are really interested in is prospective — instead of retrospective — changes. Unfortunately, the last available reading for the Philadelphia Fed's leading indices is for October. The November reading was to have been released on January 4th, but that has been postponed indefinitely since the required Federal government releases were delayed.