From NYT, "Foxconn Is Reconsidering Plan for Wisconsin Factory":
Foxconn, the giant Taiwan-based company that announced plans for a $10 billion display-making factory in Wisconsin, now says it is rethinking the project's focus because of "new realities" in the global marketplace.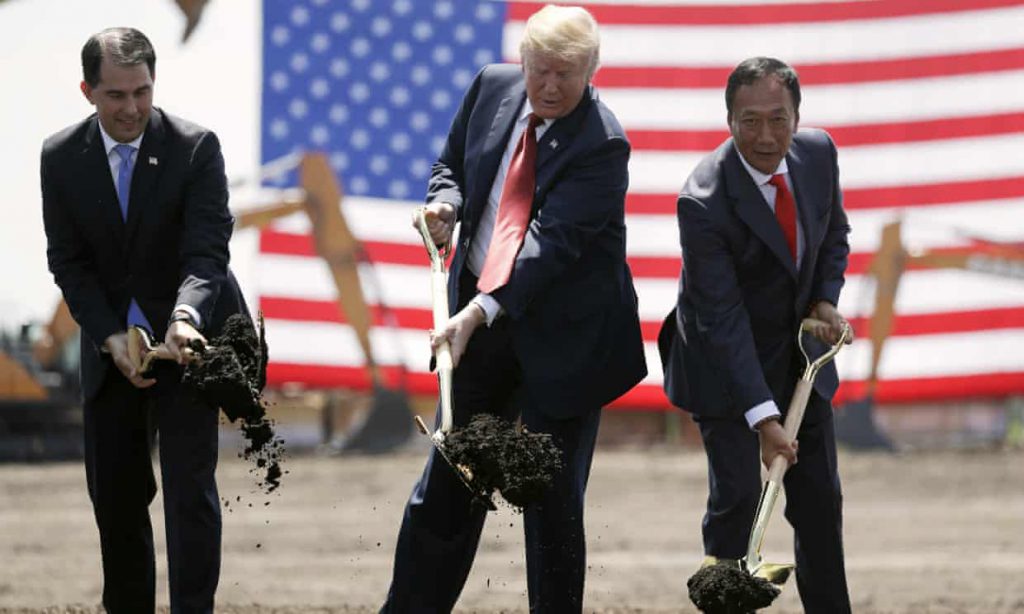 Clearly, neither the explicit subsidies and tax expenditures, nor the relaxations of environmental regulations, were sufficiently large to ensure the Foxconn investment.
Discussion in my 2017 post. See a broader recap of such incentives in a guest contribution by Professor Ann Markusen.
A CROWE economic analysis contingent on implementation as planned, here.
It is possible that Foxconn will reverse its recent decision, and move back to planning for a massive production facility. However, with global growth slowing and US labor costs relatively high, I don't see this happening in the near future.