Why I think the UK is in a world of hurt, regardless of where Brexit goes. It's just a matter of how bad…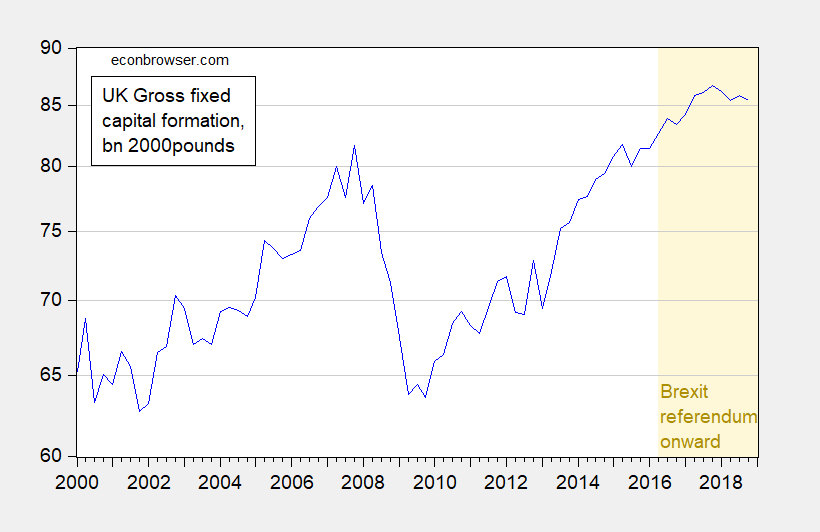 Figure 1: UK Gross Fixed Capital Formation, in billions of 2000 pounds, seasonally adjusted (blue, log scale). Post-Brexit referendum period shaded orange. Source: OECD Main Economic Indicators via FRED.
So while UK GDP keeps on rising, forward looking components like fixed investment — susceptible to expectations and uncertainty — have already turned down.