That title from an article in FoxBusiness.
"With that kind of income growth there's going to be consumption growth, there's going to be GDP growth, we've got all this capital spending—it's just impossible," he said.
My view (from my experience being on CEA staff in March 2001, when that recession began): beware data revisions. Figure 1 below shows how the data available in April 2001 differed from that reported many years later.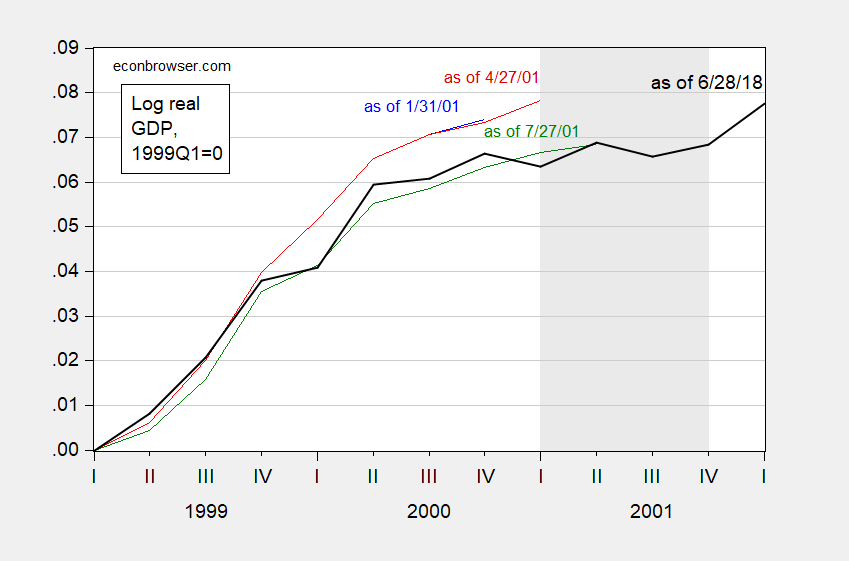 Figure 1: Real GDP normalized to 1999Q1 as of 1/31/2001 (blue), as of 4/27/2001 (red), as of 7/27/2001 (green), as of 6/28/2018 (black). NBER defined recession dates shaded gray. Source: ALFRED, BEA, NBER, and author's calculations.
Secondly, just as in the case of CEA Chair Ed Lazear, I think there is some potential for someone to be surprised. Private macroeconomists have a different take.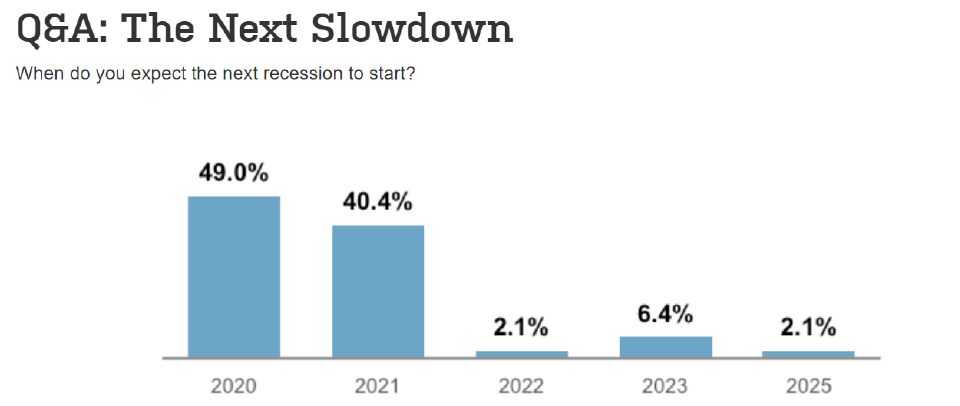 Source: WSJ April 2019 survey.