Reader Zi Zi writes:
Higher short rate actually precedes better [US GDP] growth (not lower): GBP3M
I … don't … think…so.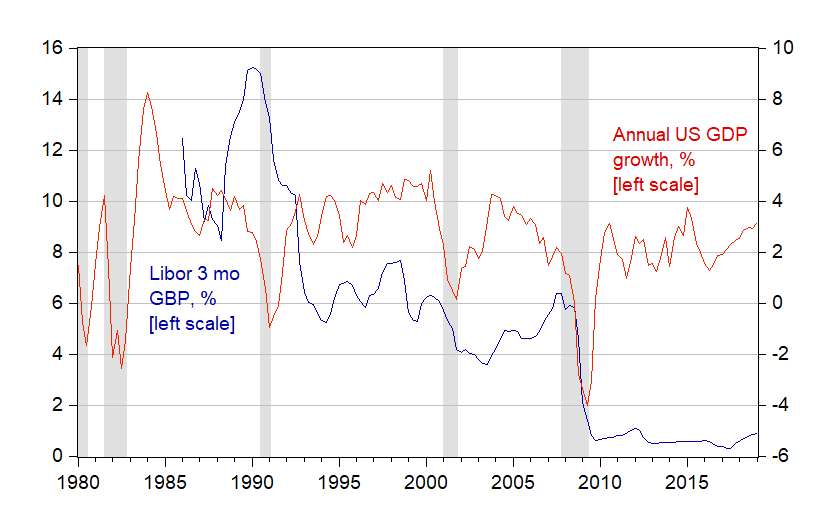 Figure 1: Libor 3 month based on British pound (dark blue, left scale), four quarter growth rate of US real GDP (red, right scale), both in %. NBER defined recession dates. Source: IBA, BEA via FRED, NBER, and author's calculations.
Granger causality (2 lags) test fails to reject US growth rate causes Libor; rejects Libor causes US growth rate.