Or, Trumpian Winning, edition 3,010,524. From Torsten Sløk/Deutsche Bank today: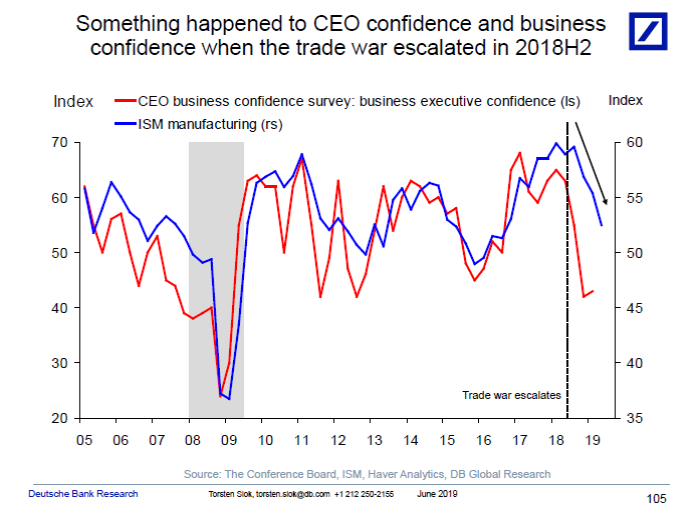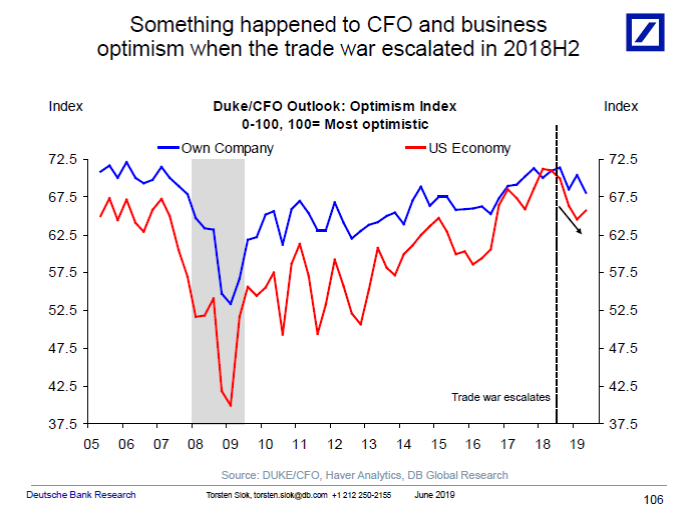 And here is the Baker, Bloom and Davis categorical policy uncertainty index for the US, plotted against the 5yr-3mo Treasury spread highlighted by Campbell Harvey. The EPU-trade index jumps as the spread accelerates its decline.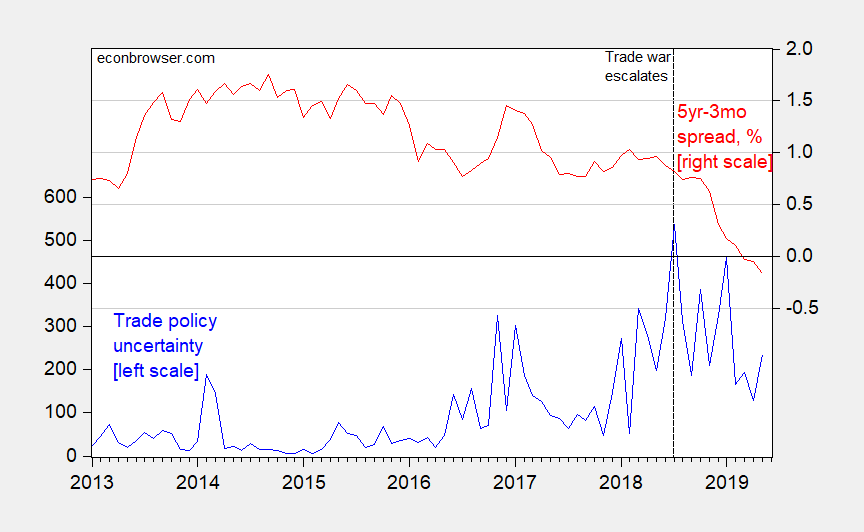 Figure 1: Trade policy uncertainty categorical index (blue, left scale) and 5yr-3mo Treasury spread, % (red, right scale). Source: policyuncertainty.com and Fed via FRED. 
For more on the likelihood of recession, see here.