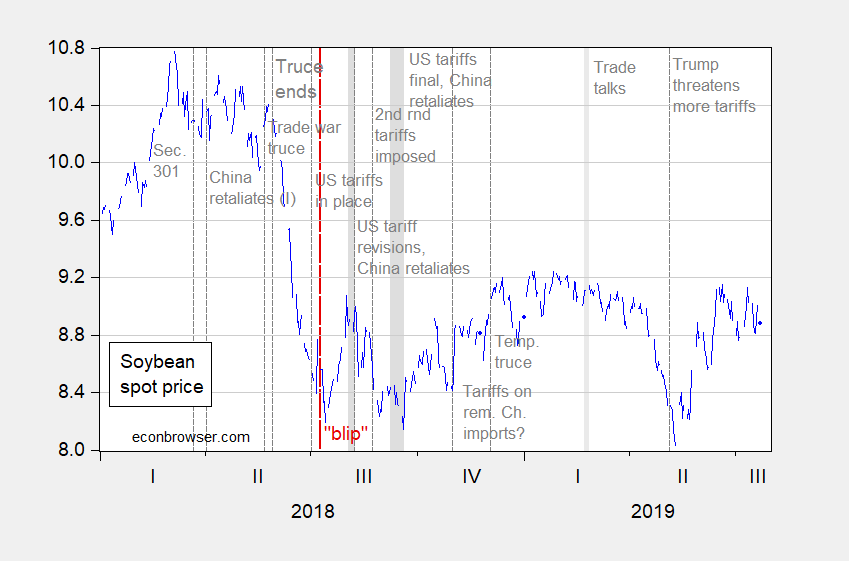 Figure 1: Soybean spot prices. Source: Macrotrends.com, accessed 7/23/2019.
Back on July 9th of last year, an Econbrowser reader wrote:
Those of us arguing against the constant anti-tariff, anti-Trump dialogs have noted this will probably be a price blip lasting until US/Chinese negotiations end. We are on record saying the prices will be back approaching last year's harvest season prices.
Needless to say, prices are not back to where they were in Sept-Nov 2017. Instead, Brazil has siezed market share and US soybean shipments to China have plummeted. From USDA FAS "Oilseeds", on July 11th: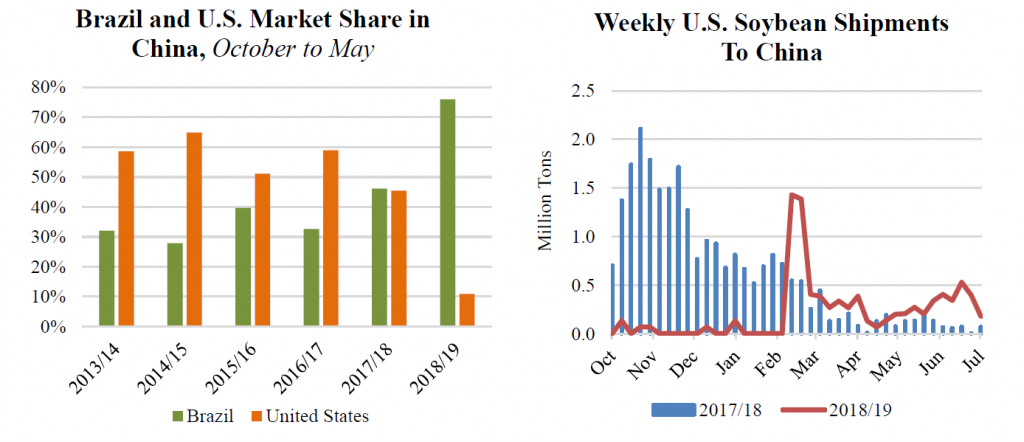 What would happen to prices for US soybeans if the tariffs were removed? A new study out of University of Missouri indicates a big price increase: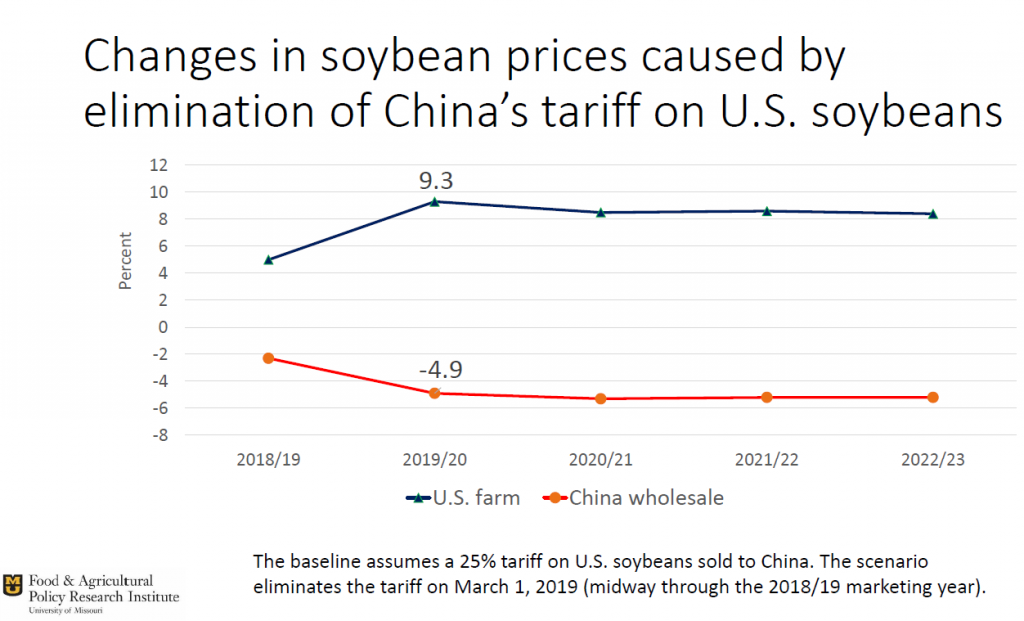 Source: Westhoff, et al. (2019).
So, one could appeal to economic modeling to figure out what will happen if we could get rid of the Chinese tariffs. Or one could have faith in the negotiating prowess of Mr. Trump.
Update, 7/25: Socialist publication Bloomberg has an article with this graph:
I guess the administration believes "the blip" will continue…