On July 12th, 2018, the closing price for a CBOT soybean futures contract expiring on July 12, 2019, was 885.75. As of 1:40PM Central on July 2nd, the price of the July 2019 contract was 877.00, 0.99% difference. In other words, soybean futures are (still) doing pretty well in terms of forecasting.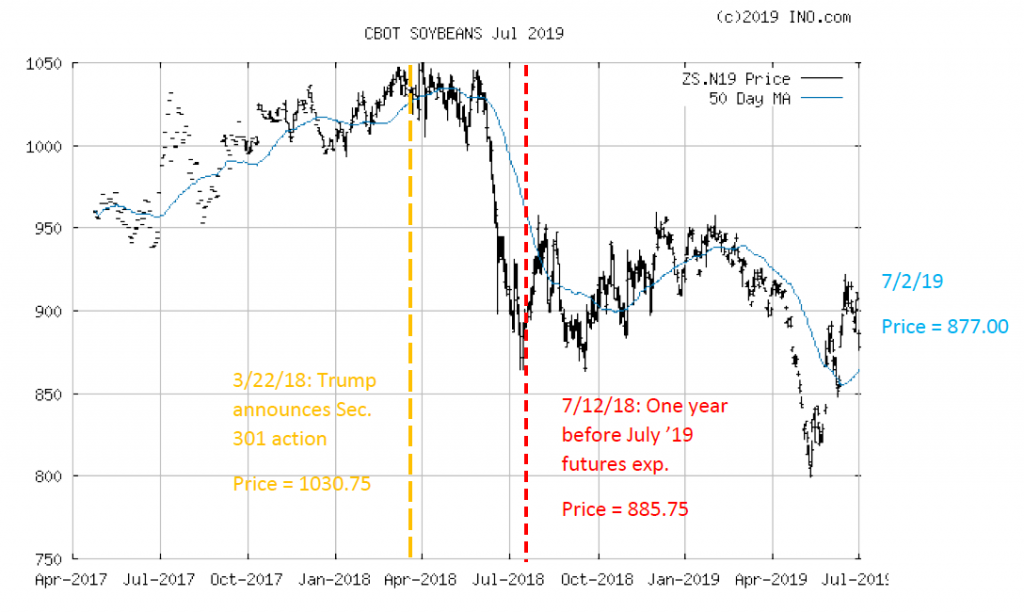 Figure 1: Price of contract for soybeans futures expiring July 2019 (black line), fifty data moving average (blue line). Source: ino.com accessed 7/2 1:40PM, and author's annotations.
In other words, despite the Trump-Xi trade truce, soybean prices remain mired at where they were nearly a year ago (which is why I think Brad Setsers' "standstill" better describes the outcome).