Case-Shiller through July, Zillow through August.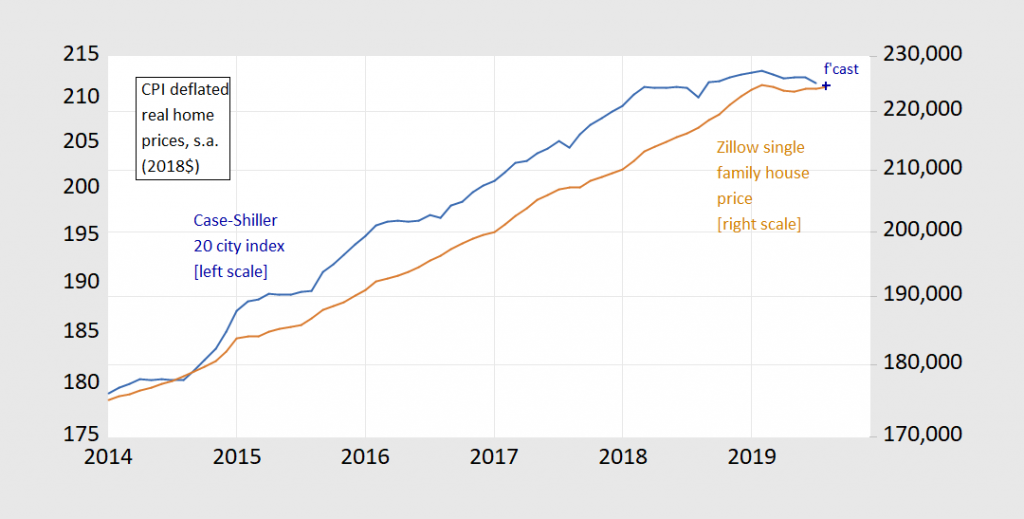 Figure 1: Case-Shiller 20 city home price index (blue, left log scale), Zillow forecast of Case-Shiller August value (blue +, left log scale), and Zillow single-family home prices (brown, right log scale). Source: S&P via FRED, Zillow, BLS, and author's calculations.
As Calculated Risk notes, Zillow makes predictions for the Case-Shiller index. They forecast the August 2019 m/m growth rate (not annualized) in the 20 city composite at -0.1% (roughly -1.2% on an annualized basis). The forecast is shown in Figure 1 as a "+".
New home sales depict a much more optimistic picture, as Calculated Risk discusses.