On July 9, 2018, about 14 months ago, reader CoRev wrote:
Those of us arguing against the constant anti-tariff, anti-Trump dialogs have noted this will probably be a price blip lasting until US/Chinese negotiations end. We are on record saying the prices will be back approaching last year's harvest season prices.
Hah, hah, hah, hah! Time to look at prices relative to March 23, 2018, when Trump announced imposing Section 301 tariffs on Chinese goods…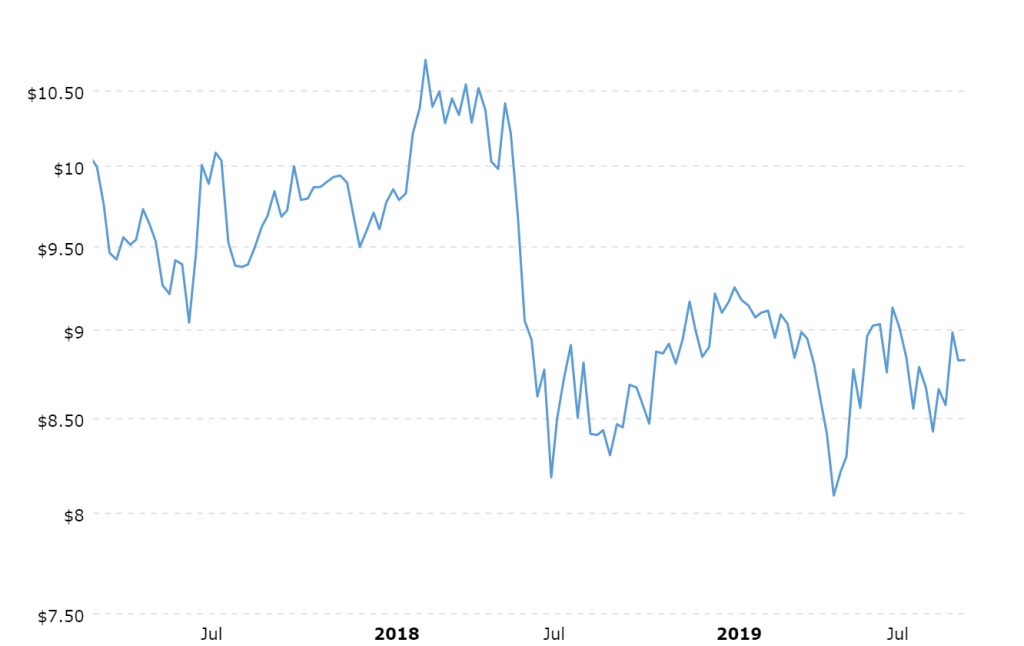 Source: https://www.macrotrends.net/2531/soybean-prices-historical-chart-data 
In other words, soybean prices remain 15.5% below March 26 levels.
So…much…winning. I can't bear it any more.