Despite repeated explanations, some readers still don't understand futures contracts and forecasting exercises. One point of Chinn-Coibion (2014) is that at the one year horizon, the best predictor of future soybean prices at a one year horizon is the futures contract expiring one year ahead.
And yet ~$9.34 is NOT $8.72. Neither in July 2019 nor in October 2019 was it a correct estimate.
However, the relevant comparison is November 2018 vs. November 2019. As November 2019 contracts expire on 14th , the relevant forecast date is November 14, 2018. On that date, the November 2019 contract closing price was 935-6. Latest (October 18, 2019, nearly a year subsequent) contract price was 934 — pretty close in my book. The relevant question is how close, over repeated realizations, is the futures with one year maturity matching the ex post price one year subsequent. That is exactly what is evaluated in Chinn-Coibion (for 3 and 6 month horizons as well).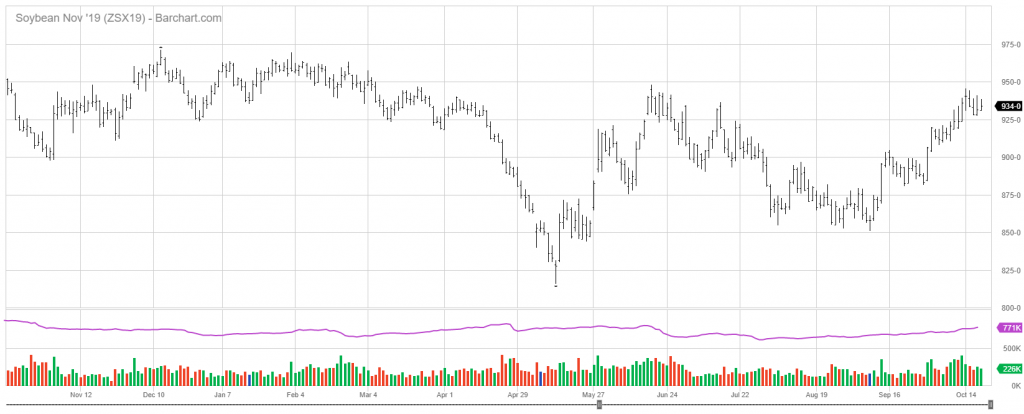 Source: barchart.com accessed 10/20/2019.
If I had a student so dense after so many repeated explanations, I would assign a grade of F.
(By the way, I would not make similar generalizations for other commodities, particularly metals.)