We have two and a half years of observations on GDP, and a couple quarters of nowcasts, to consider. (And if you're planning to pull a "Mick Mulvaney" and say Trump never predicted 4% or 5%, see here.)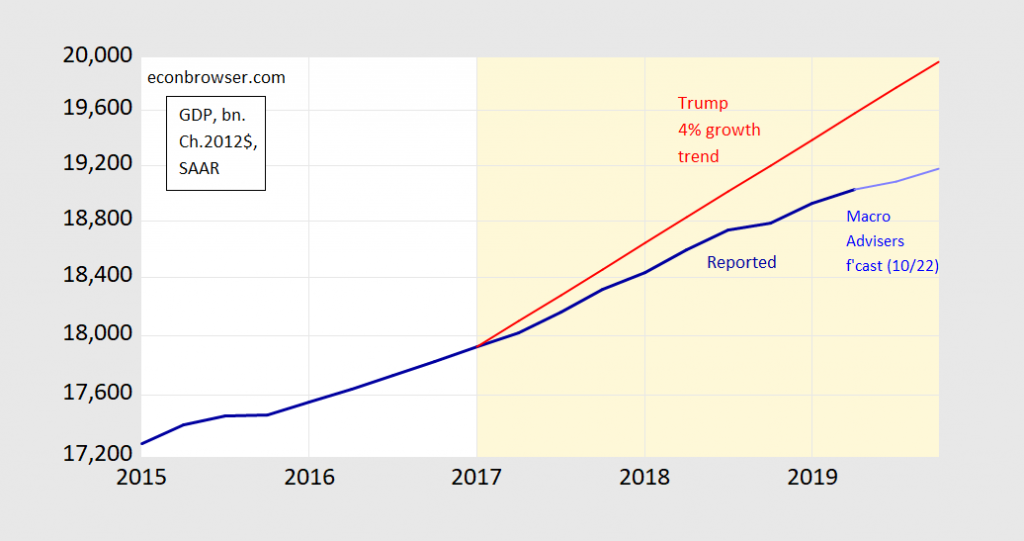 Figure 1: GDP in bn. Ch.2012$, SAAR (dark bold blue), Macroeconomic Advisers nowcasts (light blue), and 4% trend (red), all on log scale. Light orange shading denotes Trump administration. Source: BEA, 2019Q2 3rd release, Macroeconomic Advisers (10/22), and author's calculations.
Well, I'll file this prediction with "The Kurds are happy" and "phoney emoluments" clause.