By Menzie Chinn and Bill Plumley, at EconoFact, posted a few minutes ago:
U.S. agriculture has been caught in the tit-for-tat of the trade wars. Retaliation by China, Canada, Mexico, Turkey and members of the European Union to tariffs imposed by the Trump administration have taken a bite out of U.S. agricultural incomes. Tariffs on imports of steel and aluminum in the United States have also raised costs for machines, equipment and structures used by the agriculture sector. Agriculture incomes would have shown no growth in 2019 but for massive and unprecedented federal assistance. Even with this assistance, however, the agriculture sector shows signs of stress, with a rise in debt, a decrease in solvency and an increased number of bankruptcies.
Were it not for Federal government support, farm value added would've been flat going from 2018 to 2019.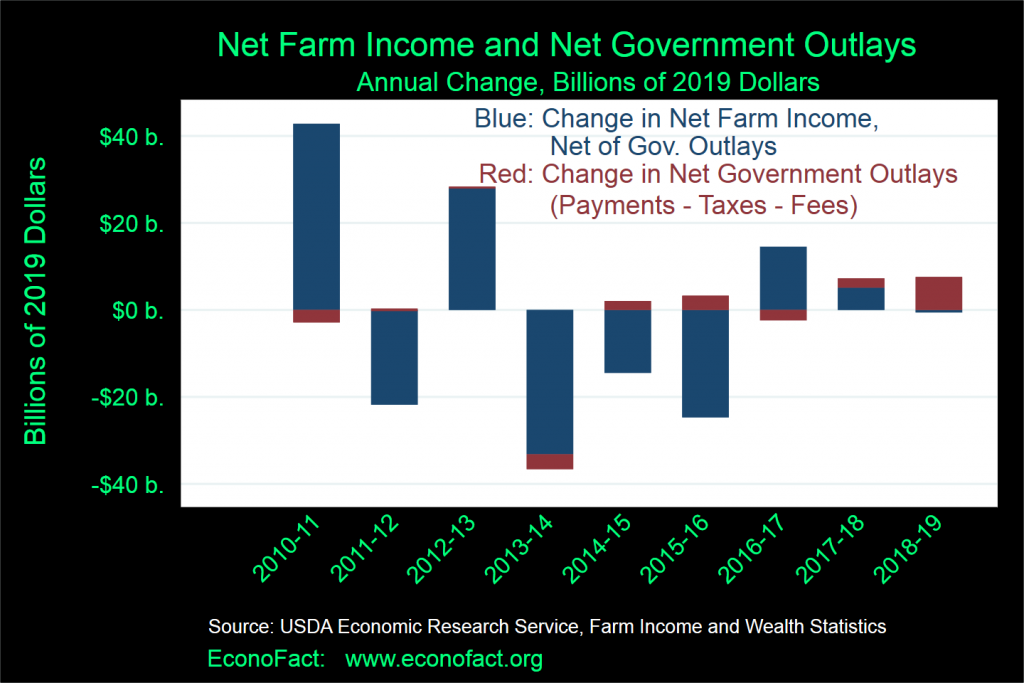 Source: Chinn, Plumley, EconoFact, original source data: USDA ERS. 
As for agricultural exports (NIPA definition), nominal values in 2019 look to be similar to 2018.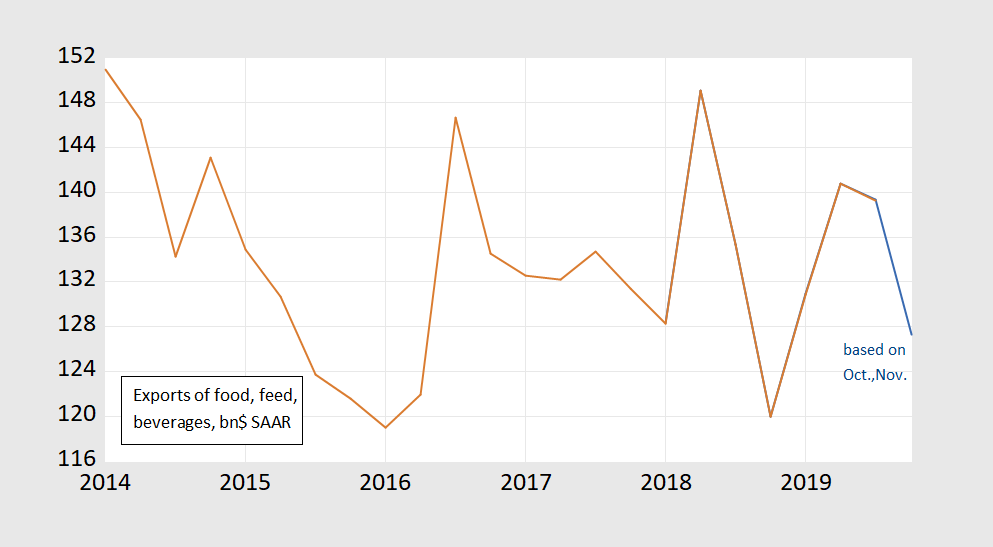 Figure 2: Exports of food, feed and beverages from NIPA (brown), and from trade release (blue), all in bn$ SAAR. Source: BEA, BEA/Census, and author's calculations.