A couple years ago, Ryan LeCloux and I were cataloging the ways in which to track the individual state economies, at higher than annual frequency (paper here). I think that topic will be of interest again. State employment figures for April will come out on the 22nd, Philadelphia Fed coincident indices on the 27th.
For now, consider the evolution of the coincident indices going from February to March.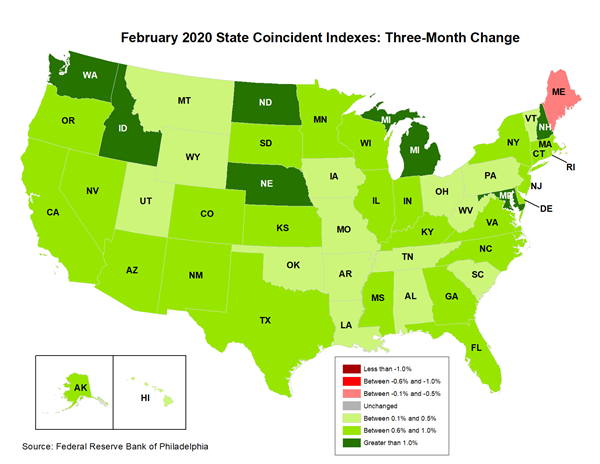 Source: Philadelphia Fed.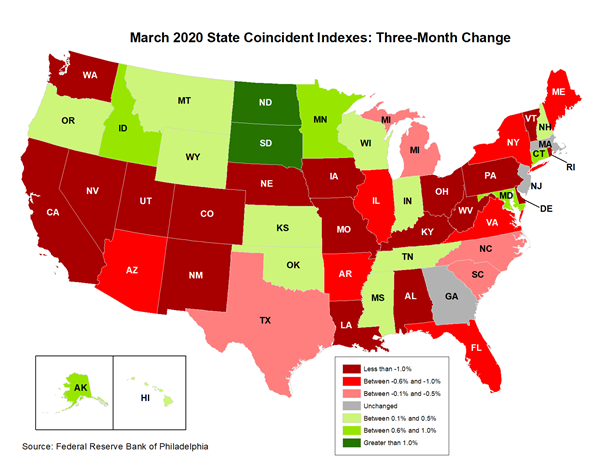 Source: Philadelphia Fed.
In normal times, the sensitivity of GDP growth to coincident index growth is statistically significant for most states (one notable exception is New York).
One of the components of the Coincident Indices is nonfarm payroll employment; here's a map of month-on-month (not annualized) percent growth for March.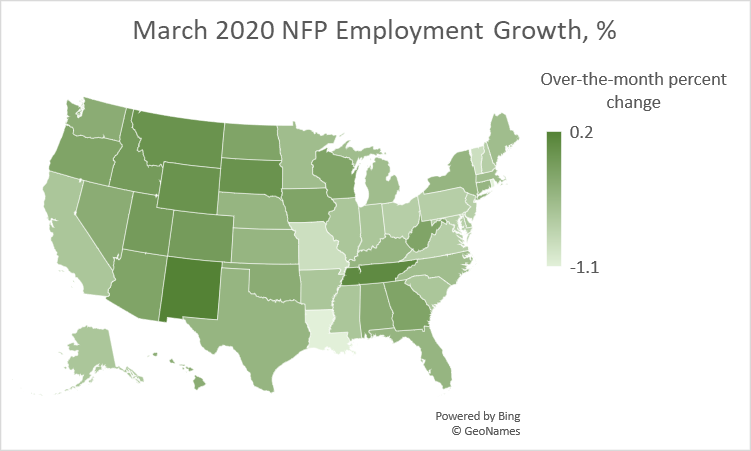 Source: BLS.
However, as noted in Chinn and LeCloux (2018), nonfarm payroll employment growth is on average less significantly related to GDP growth.
Update, 5/19: Reader Steve Kopits is apparently unable to download an excel worksheet and map month-on-month growth rates, so I'll (once again) do the work for him (-0.28 is read as -28% annualized growth rate).