By the rest-of-the-world, i.e., countries that China did not retaliate against. Thanks, Trump!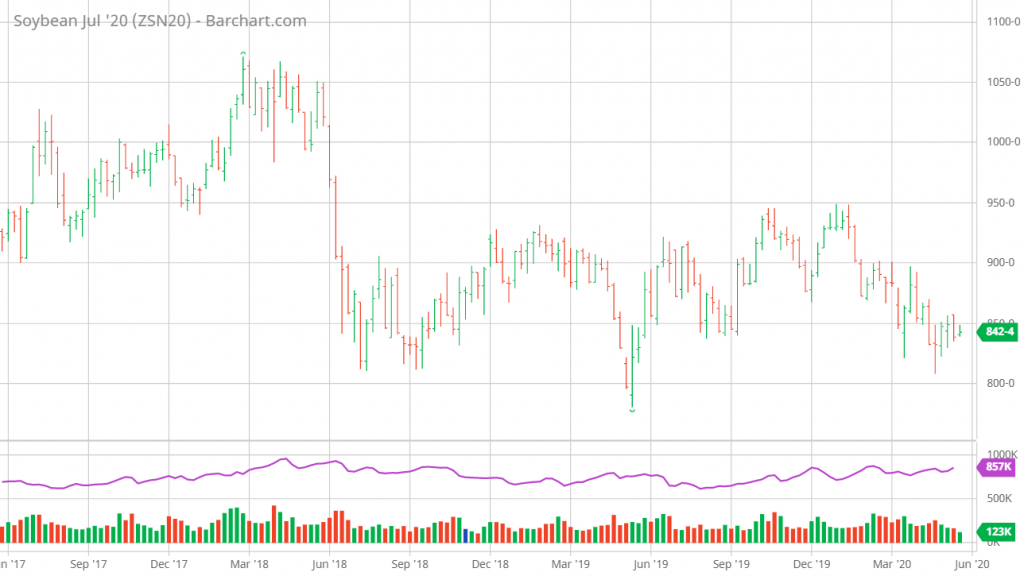 See also Carter and Steinbach (2020).
Our reduced-form regression results indicate large and statistically significant trade effects of retaliatory tariff increases for the United States and non-retaliatory countries. The identification is robust to pre-existing trends and anticipatory effects and reveals substantial heterogeneity between products and trading partners. We find that the United States lost more than USD 15.6 billion in trade with retaliatory countries. Soybeans, pork products, and coarse grains recorded the most substantial trade destruction effects. These losses are only partially compensated by additional exports to non-retaliatory countries. At the same time, non-retaliatory countries were able to considerably expand their trade with retaliatory countries. The analysis shows that these countries gained USD 13.5 billion in additional trade with retaliatory countries. The trade diversion effects are dominated
by increasing exports of soybeans and pork products. The primary beneficiaries of retaliatory tariff increases are countries from South America such as Argentina, Brazil, and Chile. Retaliatory countries also increased their imports from Eastern Europe and the EU. These results indicate that the 2018 trade war had substantial redistribution effects for global agricultural and food trade.